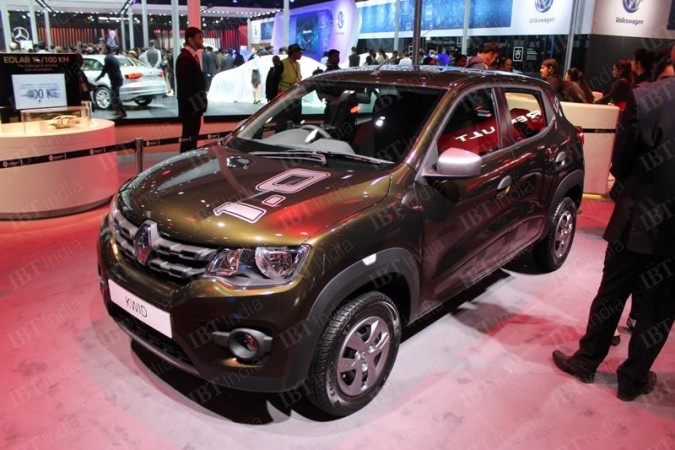 Since its launch in September 2015, booking and availability of the Renault Kwid hatchback has been closely watched by small car buyers. Renault India confirmed to International Business Times, India that the company has received over 1.05 lakh bookings for the Kwid and over 35,000 units of the vehicle have been delivered.
During the Auto Expo2016, Renault India MD & CEO Sumit Sawhney announced that the Kwid bookings have crossed one lakh sales. The latest development makes it clear that the popularity of the small car is growing even after the initial excitement. The waiting period now commands in the range of four to six months, depending on the city. This is likely to go down since the company is about to started third shift at its manufacturing facility in Chennai, primarily to ramp up the output of the Kwid.
The increase in production will also help Renault to keep the waiting period in check since the company has started exports of the Kwid recently. Renault India has shipped a total of 37 units of the Kwid to Mauritius Feb. 5 from the Chennai port.
Also read: Renault Kwid test drive review
Renault India also increased the prices of the Kwid recently, following an infrastructure cess proposal in the Budget 2016. The new prices listed on the website show hikes by up to Rs 3,000 for the top-end RXT Driver Airbag (O) variant. The variant, priced at Rs 3.64 lakh previously (ex-showroom, Delhi), now costs Rs 3.67 lakh. The base variant, priced at Rs 2.59 lakh previously, now demands additional Rs 2,145, taking the total price to Rs 2.62 lakh in Delhi.