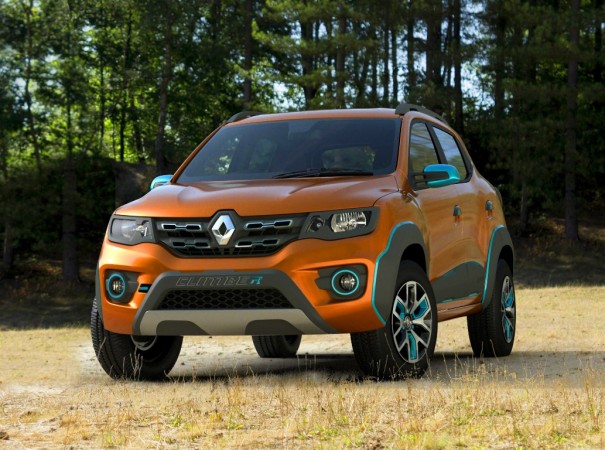 The Kwid is undoubtedly the wonder car that turned around Renault in India. Launched in September 2015, Kwid sales single handily kept Renault's chart on the rise. The French carmaker now holds nearly five percent of market share in India riding on the Kwid. To sustain the positive momentum, Renault India is reportedly planning to launch two car models based on the Kwid.
The new models in question are a premium hatchback and a compact SUV reports Livemint. The company has reportedly finalised investment of up to $400 million for the new vehicles, the publication quoted a person with direct knowledge of the development.
The cars are being designed and developed by the Renault-Nissan Technical Centre in Chennai. Both cars will be less than four metres in size and are expected to make its debut in the local market in 2019. Both cars will be based on the Kwid's low-cost CMF-A platform with a heavy amount of local parts to keep the price in check. The ambitious move from Renault is aimed at consolidating its position in India and fill gaps in its existing product portfolio. However, Renault India has not revealed any information on its future car till now.
"The company could also showcase them as concept cars in the upcoming Auto Expo. The vendors have also been intimated about the plan. Apart from these two, Renault is also working on different other products but they are at a very nascent stage," Livemint quoted the person with knowledge on future Renault cars in India.
Next car launch from Renault India believed to be an MPV. A slide leaked from Renault's 'Drive the Future' mid-term plan from 2017 to 2022 makes it clear that the next India-bound model is a compact MPV. The vehicle is reportedly codenamed RBC and it will be an all-new model to be developed specifically for India. The low-cost MPV will be in line with the Datsun Go+ and it will make use of Kwid's CMF-A platform.
Source: Livemint