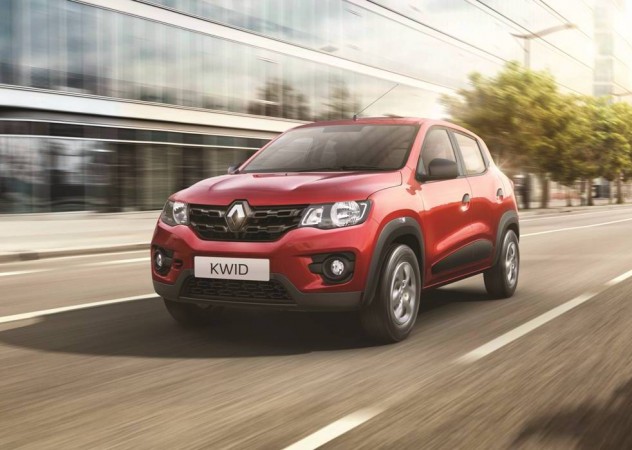 French car-maker Renualt's hatchback Kwid advanced in the best selling passenger vehicle list published by the Society of Indian Automobile Manufactures (SIAM). The small hatchback jumped from the seventh position in February to the fifth position in March, overtaking Hyundai's best-seller Grand i10. Renault sold 9,743 units of the Kwid to reach the fifth place, its best performance so far.
According to the list published by ET Auto, the top four places remain unchanged with Maruti Suzuki models dominating all the slots. The best selling model Alto found 22,101 takers in March 2016, followed by Swift Dzire that found 17,796 takers. The WagonR hatchback reached to the third spot with 14,577 unit sales followed by the Swift hatchback with 14,524 unit sold.
Despite the top four spots sealed by Maruti Suzuki products, all of them saw decline in sales in comparison to same month last year. The Alto, Dzire, WagonR and Swift posted drop in sales by 11 percent, one percent, four percent and 13 percent, respectively, last month, compared to March 2015.
The Kwid securing the fifth spot led Hyundai Grand i10 dropping to the six place with 9,544 unit sold. The Grand i10 also found growth in sales by eight percent compared to the corresponding month last year. Maruti Suzuki Celerio is the seventh best seller with 8,879 unit sales, registering a 75 percent growth. Hyundai elite i20 found 8,713 takers to reach the eighth position, followed by Maruti Suzuki Baleno with 6,236 units sales. The last spot in the list has been secured by Honda City sedan. Honda sold 5,662 unit of the sedan in March 2016.
It is noteworthy that none of the best selling SUVs made to the top ten passenger vehicle list in March 2016.