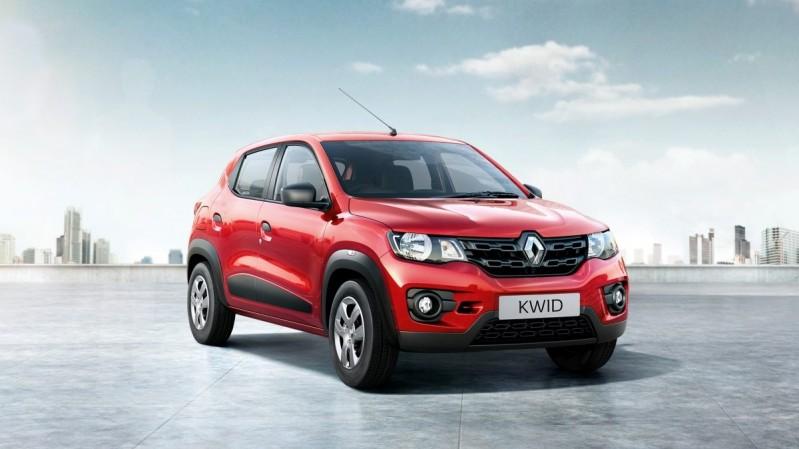 Renault Kwid, the small hatchback that became an instant hit with its SUV traits and the surprising price tag of Rs 2.6 lakh in the country is expected to add new variants in its line-up in early 2016. Let's take a look at the changes expected in the new Renault Kwid.
Renault Kwid 1.0 litre
One of the major changes that are expected in Renault Kwid is the new engine under the hood. While in the current model, at the heart is 799cc 3-cylinder petrol motor which can churn out 53.2bhp 5,678 rpm and a peak torque of 72Nm, the Kwid is expected to get a powerful unit under the hood next year. The specifications of this 1.0litre Kwid are yet to be known, however, rumors swirling on the web indicate that the new big version of Kwid could generate a power something close to 75bhp.
Renault Kwid AMT
Though an AMT avatar of Kwid was expected at the launch of the model in India, Renault rolled out the Kwid, with Maruti Alto rival with 5-speed manual gearbox. However, Renault which plans to keep its Kwid offering fresh is now reportedly getting ready to equip its popular model with AMT box. The Kwid with AMT box is expected to make its market debut in the first half of 2016.
Kwid with ABS and airbags
Renault Kwid which is currently on sale in India is offering the optional single airbag only in the top-end RxT variant. It looks like Renault is planning to offer dual airbags and ABS across all its models starting from the base variant with its new 1.0 litre Kwid.
Cost cutting may take a back seat
In the updated avatar of Kwid in 2016, Renault is likely to bring changes like bigger tyres and our lug nuts, retractable seat belts at the rear and can also expect twin wiper. In addition to this, the company may give stress to attain better NVH levels in Kwid. The current Kwid has been criticised for engine noise.
Renault Kwid price
The French automaker Renault has already announced a price hike across its range in India starting from January, 2016. The hike will also affect its new offering Kwid. Apart from this, the cost of Kwid is also likely to go up when Renault rolls out the new variants of Kwid such as the 10 litre Kwid and the AMT avatar.