French carmaker Renault is all geared up to showcase a wide array of products ranging from design, performance and concept cars at the biennial Auto Expo 2018. The carmaker will showcase prowess from its global portfolio along with an F1 racing car, highlighting cutting-edge technology. Also on display would be the existing range of Renault India product portfolio with innovative themes.
Also read: Tata reveals Auto Expo 2018 line-up via unusual video; to debut X451 premium hatchback, H5 SUV and new model
The latest edition of the Auto Expo is scheduled to take place from February 7 to 14 and Renault will showcase its models at the Renault arena in Hall No. 5; Stall- E-5.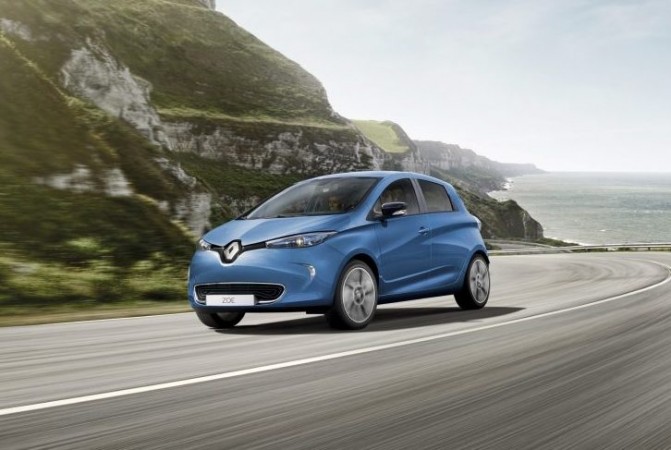 "With a strong 'India-centric' product strategy, Renault has robust plan to keep pace with evolving customer preferences and welcome more customers in the Renault family, reflecting its long-term commitment to the Indian market," the company said.
The focus of Renault at the Auto Expo is likely to be the electric cars as the future of the mobility in India is that. India plans to go all-electric by 2030. The reports suggest that Renault will showcase Zoe electric car at the show.
The EV comes with a range of up to 400km (under New European Driving Cycle). The car is also capable to attain 80 percent charge in just 65min via a quick charger. Renault claims a real-world driving range of 300km and also a full-charge time of eight-nine hours using a standard 7kW charger.
Also read: Auto Expo 2018: These automakers will not take part in India's largest auto show, here's why
Renault is also expected to have the Trezor electric autonomous car concept on display. The Trezor is a two-seater electric coupé that embodies the new design philosophy Renault introduced on its DeZir concept in 2010.
The Trezor's motor derives from the Renault e.dams, which can churn out a power of 350hp and peak torque of 380Nm and can accelerate from standstill to 62mph in less than four seconds. The Trezor features two batteries, each of which has its own cooling system.
The RS17 F1 racing car comes powered by Renault's new RE17 engines. It is a turbocharged 1.6-litre V6 engine mated to an eight-speed titanium semi-automatic gearbox with quickshifters.