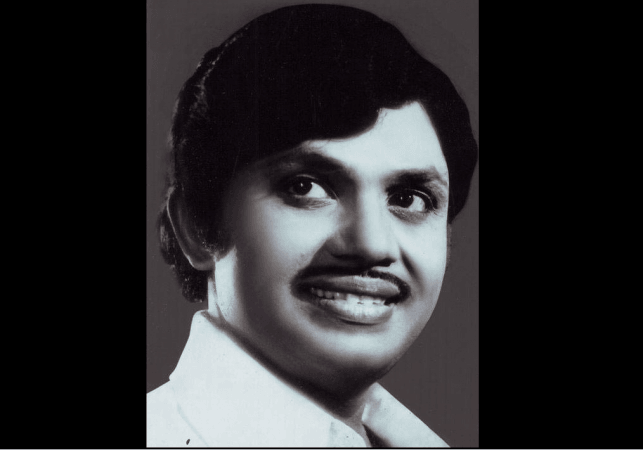 16 November, 2015 marks the 35th death anniversary of the late Malayalam superstar Jayan aka Krishnan Nair, who died in an accident on the sets of the movie "Kolilakkam" in 1980.
Jayan, who became a cultural icon of Malayalam cinema during the 1970s, was known for his macho image and adventurous stunt sequences in films.
Before becoming a superstar, Jayan was a Master Chief Petty Officer in the Indian Navy and it was his first cousin and actress, Jayabharathi, who introduced him to the industry. He was given the stage name Jayan by actor Jose Prakash on the sets of "Shapamoksham", which is said to be his second film.
However, it was the 1976 film "Panchami", which gave a break for him, following which he became part of hit films "Thacholi Ambu" (1978), "Etho Oru Swapnam" and "Sharapancharam" (1979).
His anti-hero role in "Sharapancharam" made him the superstar of the industry; the film broke all the collection records of the time, becoming the highest grosser of 1979.
Some of his other notable films include "Nayattu", "Love in Singapore", "Chandrahasam", "Kannappanunni", "Palattu Kunjikkannan", "Mamangam" and "Prabhu".
Jayan was also considered as a fashion icon of those days for his dressing style in Elvis bell-bottoms.
Death
Jayan died during the shooting of the climax scene of "Kolilakkam" in Sholavaram, Chennai. The mishap occurred when he was performing a dangerous stunt sequence with co-star Balan K. Nair.
For the scene, he boarded a flying helicopter from a moving motorbike. Even though the film's director Vijayanand had accepted the shot in the first take itself, Jayan insisted on a second shot to get it perfect. However, during the re-take, the helicopter lost its balance and crashed while Jayan was hanging on to the landing skids of the vehicle.
Check out celebrities paying tributes to Jayan below: