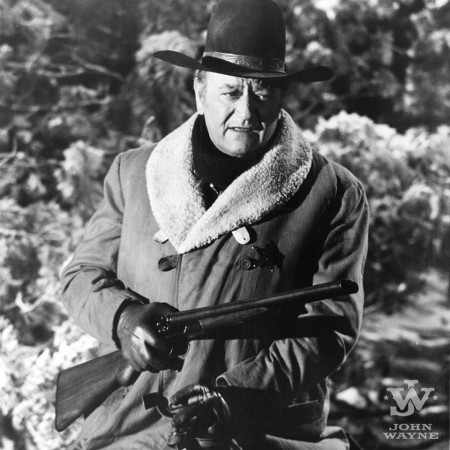 Marion Mitchell Morrison, best known as John Wayne, was a renowned American film actor, director and producer. An Academy Award-winner for "True Grit" (1969), Wayne was an iconic celebrity who was famous for his masculinity and his distinctive personality.
Born in Iowa on May 26, 1907, Wayne is popularly known by his nickname "Duke." He initially worked for the Fox Film Corporation and appeared in small roles in several movies. His first prominent role came in Raoul Walsh's "The Big Trail" (1930).
Wayne became a mainstream star with John Ford's "Stagecoach." Afterwards, he starred in 142 movies. As the world celebrates 109th birthday of the iconic actor, here are some of his most famous quotes.
"Life is tough, but it's tougher if you're stupid."
"Tomorrow is the most important thing in life. Comes into us at midnight very clean. It's perfect when it arrives and it puts itself in our hands. It hopes we've learnt something from yesterday."
"All the screen cowboys behaved like real gentlemen. They didn't drink, they didn't smoke. When they knocked the bad guy down, they always stood with their fists up, waiting for the heavy to get back on his feet. I decided I was going to drag the bad guy to his feet and keep hitting him."
"Everybody that I was in school with had an uncle or father in the law, and I started to realise that I was going to end up writing briefs for about ten years for these fellows who I thought I was smarter than. And I was kind of losing my feeling for that."
"All I'm for is the liberty of the individual."
"I'm not the sort to back away from a fight. I don't believe in shrinking from anything. It's not my speed; I'm a guy who meets adversities head on."
"I suppose my best attribute, if you want to call it that, is sincerity. I can sell sincerity because that's the way I am."
Source: Brainy Quote