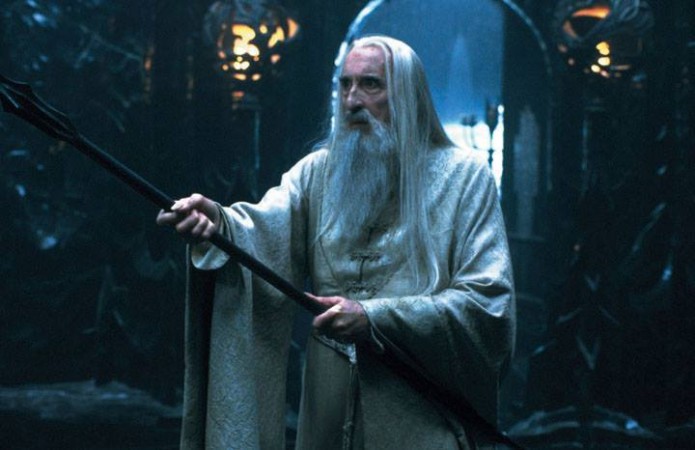 Sir Christopher Frank Carandini Lee, popularly known as Christopher Lee, was an English actor, author and singer. In his career of 70 years, he played several iconic roles like Count Dracula in the "Hammer Horror" movies, Francisco Scaramanga in the James Bond movie "The Man with the Golden Gun" (1974), Saruman in "The Lord of the Rings" trilogy (2001-2003) and "The Hobbit" trilogy (2012-2014) and Count Dooku in the final two movies of the Star Wars prequel trilogy (2002 and 2005).
As the world celebrates 94th birthday of the iconic actor, here are some of his most inspirational quotes:
"'The Impossible Dream' is, in my opinion, one of the greatest songs ever written. Here is a man, an old man, a very old man full of daring, bravery, courage, determination, romanticism and dreams."
"What's really important for me is, as an old man, I'm known by my own generation and the next generation knows me, too."
"I associate heavy metal with fantasy because of the tremendous power that the music delivers."
"I've worked with Tim Burton five times, and it's just like being part of a family; life doesn't get much better than that."
"One of the first things a British visitor to Southern California discovers is he must have a car. Freeways. Bad public transport. I took driving lessons."
"I'm much softer than people think. I don't present to the world an emotional face. I'm pretty good at self-control, but I am easily moved."
"When the World War II finished, I was 23, and already I had seen enough horror to last me a lifetime. I'd seen dreadful, dreadful things, without saying a word. So seeing horror depicted on film doesn't affect me much."
"Every actor has to make terrible films from time to time, but the trick is never to be terrible in them."
Source: Brainy Quote