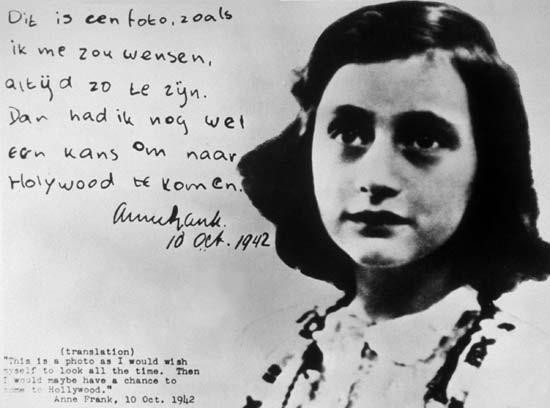 Annelies Marie Frank, (Born June 12, 1929) known by her shortened name Anne Frank, is a German-born Jewish diarist and writer who is one of the most discussed victims of the Holocaust.
Before her death, Frank used to write diary entries that were published later as "The Diary of a Young Girl," documenting her life in hiding during the German occupation of the Netherlands in World War II.
Frank's diary is one of the most prominent books of the world and has been adapted into numerous plays and movies.
During the Holocaust, Anne and her sister Margot were transferred to one of the concentration camps where she died in February or March 1945, most probably due to typhus.
As the world remembers the 87th birth anniversary of the young diarist, here are some of her most famous quotes:
"How wonderful it is that nobody need wait a single moment before starting to improve the world."
"It's really a wonder that I haven't dropped all my ideals, because they seem so absurd and impossible to carry out. Yet I keep them, because in spite of everything, I still believe that people are really good at heart."
"Think of all the beauty still left around you and be happy."
"I can shake off everything as I write; my sorrows disappear, my courage is reborn."
"I've found that there is always some beauty left -- in nature, sunshine, freedom, in yourself; these can all help you."
"No one has ever become poor by giving."
"Parents can only give good advice or put them on the right paths, but the final forming of a person's character lies in their own hands."
"I don't think of all the misery, but of the beauty that still remains."
Source: Good Reads