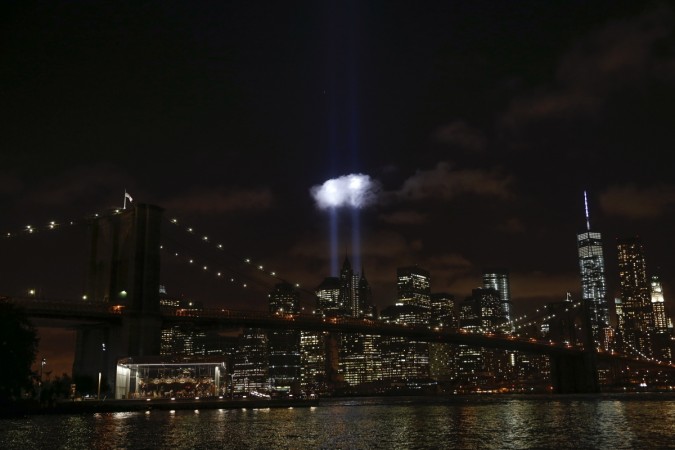 Thursday marks the 13th anniversary of the wretched terrorist attacks of 11 September, when two airliners hijacked by militants from Al Qaeda crashed into the World Trade Center's twin towers in an event orchestrated by their leader Osama Bin Laden.
On 11 September 2001, 19 Al Qaeda militants hijacked four airliners and carried out suicide attacks in the United States.
Two of the planes were flown into the towers of the World Trade Center in New York City, while a third plane hit the Pentagon just outside Washington, D.C., and the fourth crashed in a field in Pennsylvania. Of the 3,000 people killed during the attacks, more than 400 were rescue operators, including police officers and firefighters.
Every anniversary since the 9/11 attacks that caused at least $10 billion in property and infrastructure damage, the world has come together to commemorate and pay respect to the victims. This year, however, the tributes and messages for hope is manifold, with people tweeting out their feeling with the tags September 11, 9/11 Anniversary and Remember 9/11.
"Their memory lives in each American heart. #NeverForget #September11" tweeted Bridget.
"#911anniversary having been to ground zero its still very prevalent, RIP" tweeted Brooke Kelly.
Maja Bendtsen posted on Twitter, "September 11 is one of the worst days in history. My thoughts are with the people that died, and the people who lost their loved ones."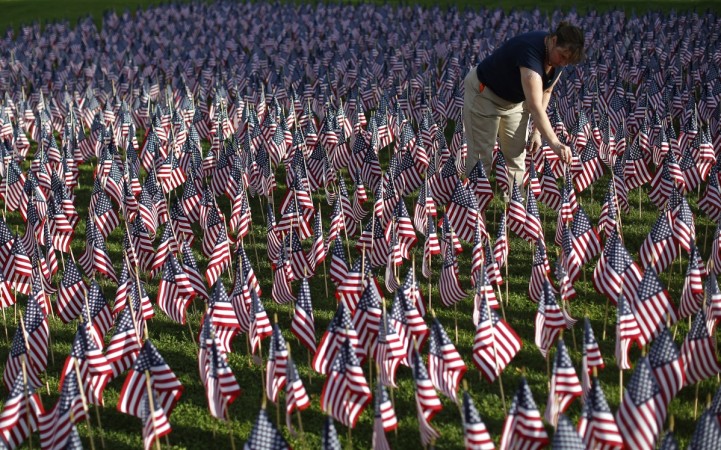 RIP to all who lost their lives, so glad I got to visit the memorial this year and pay my respects. #911anniversary pic.twitter.com/V347aQtymt

— |follow me michael| (@mikeysdemon) September 11, 2014
Meanwhile, The National September 11 Memorial & Museum, a non-profit organisation that oversees the design, fundraising, programming and operations of the Memorial and Museum at the World Trade Center, invited members to join in commemorating 9/11 by watching the anniversary ceremony live at www.911memorial.org at 8:39 am EST.
"We encourage you to pause in solemn silence with us as we remember#Honor911 #NeverForget" they posted.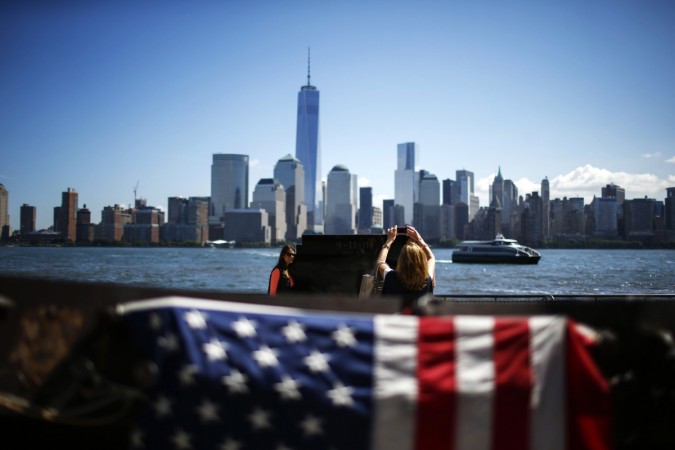 "The National September 11 Memorial and Museum was it for me. I need nothing else; it was the final piece of my understanding of the events," tweeted Big Shaun.
Two opposite poles of humanity, two different ideologies, two different messages,exactly 108 years apart #September11 pic.twitter.com/esnuibWtDb — ShankhNaad (@TheShankhNaad) September 11, 2014
Even Taylor Swift posted, "Visiting the @Sept11Memorial this year was something I'll never forget, in memory of a day we will always remember with tears in our eyes."