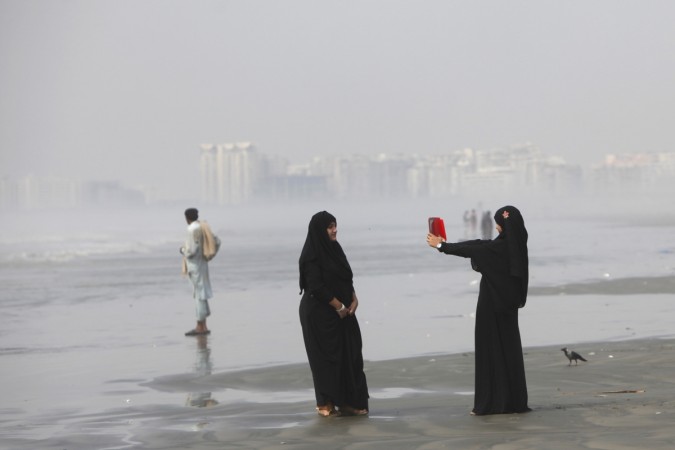 Pakistan's Council of Islamic Ideology (CII) on Wednesday proposed domestic violence to discipline wives and other bans on women as part of their 'model' women's protection bill, reports said on Friday. The proposed bill allows "light beating" of wives if they don't dress according to the husband's wishes and refuse sexual intercourse.
The bill also says that women in Pakistan will have all rights under the Sharia law, adding that people of the opposite sexes shouldn't be interacting at workplaces and recreational areas, the Dawn reported. CII had earlier blocked the Khyber Pakhtunkhwa (KP) government's women's protection bill calling it "unIslamic." It had also called a bill passed by the Punjab assembly on women's protection as "unIslamic."
The religious council has suggested that a woman can be beaten if she doesn't wear the hijab, talks to strangers or is audible to strangers.
The bill has been sent to all provincial assemblies while deliberation on it continues on Friday. The Pakistan parliament is not obligated to follow the CII's proposals.
The under-consideration bill also aims to curb professional access for women as it says that women shouldn't be allowed in combat roles in armed forces and bans women from working in advertisements. It also prohibits co-education academic institutes after primary education and seeks to ban women from welcoming foreign delegates, ANI reported.
The bill has received criticism from women's rights activists in Pakistan.
"Allowing a husband to beat his wife, in any way, is against Pakistan's Constitution and the international laws and treaties that Pakistan has signed and is bound by. This Council is a burden on the Pakistani taxpayer and bringing a bad name to Muslims throughout the world," Farzana Bari, human rights activist and academic at Quaid-i-Azam University, was quoted as saying by the Dawn. She also added that the bill was unconstitutional.