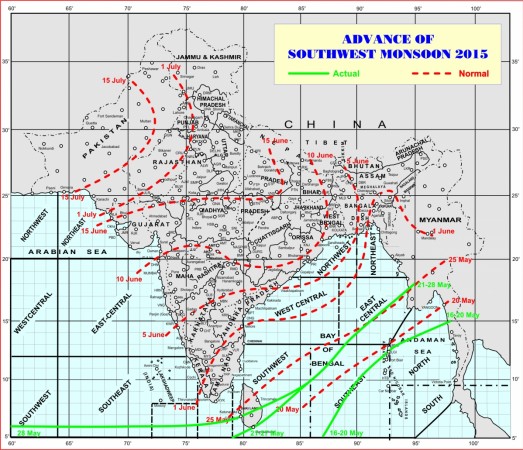 The India Meteorological Department (IMD) has said that the southwest monsoon will hit Kerala on Saturday.
"The southwest monsoon is likely to set over Kerala on 30th May with a model error of ± 4 days," according to the recent press release by the IMD.
The news has brought relief to the people in the South Indian state.
Various parts of Karnataka, Kerala and Tamil Nadu have reported pre-monsoon rains in the last 24 hours.
Meanwhile, latest reports say the death toll due to the heat wave has crossed 1,700 in Andhra and Telangana alone.
Cities up north are also reeling under the heat wave; while Lucknow recorded 42.7 degree celsius on Thursday, the temperature was 45.7 degree celsius in Allahabad and 43 degree celsius in Kanpur.