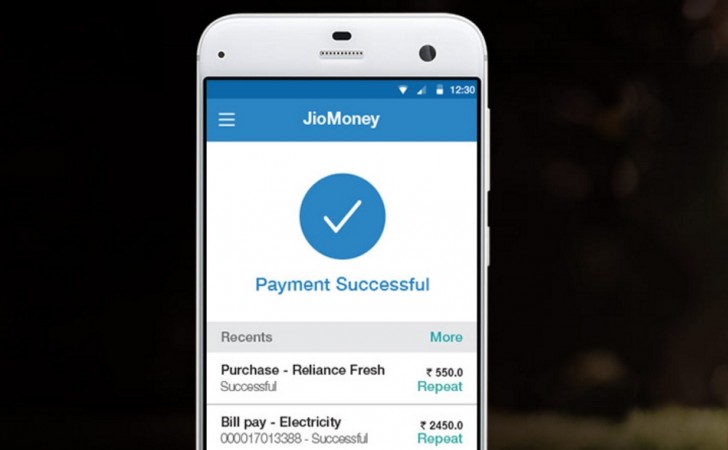 Demonetisation of Rs 500 and Rs 1,000 notes in India may have caused inconveniences and hardships to the public, but it has come as a blessing to digital wallets like PayTM and FreeCharge which have reportedly witnessed a surge after Prime Minister Narendra Modi announced the controversial move. Reliance's digital payment platform JioMoney, which was launched earlier this year, will also benefit from demonetisation. Now, it has come up with cashback offers for its users.
JioMoney is a payment app developed by Reliance Jio Infocomm. It can be used to pay utility bills, online payment, recharge mobile phones, transfer money to bank, and shopping among other features.
[READ: Reliance Jio's JioMoney offers easy alternative on smartphones]
A source from Reliance told International Business Times, India that the company has come up with its "first real 10 percent cashback on shopping with JioMoney on Reliance fresh and Reliance Smart stores across India" with no capping on the cashback earned.
"Customers who essentially use cash for shopping can also avail the cashback by utilising the cash loading points inside each store to pay via JioMoney and earn the cashback of 10 percent on the total invoice. The cashback will be credited in two working days," said the source.
JioMoney users will not have problem with their new Rs 2,000 currency note.
"People struggling to find change for Rs 2,000 will find relief with this offer as the stores are providing customers with cash loading points, allowing them to shop and pay for items of any value," said the source.
"Customers can also transfer the loaded unused money in the JioMoney account to their bank account. Customers can use the money loaded at over 50,000 online merchants and 70 plus billers. So, the money will be utilised in due course in making cashless payments for utilities, bill payments, insurance payments, e-commerce transaction and offline store payments."