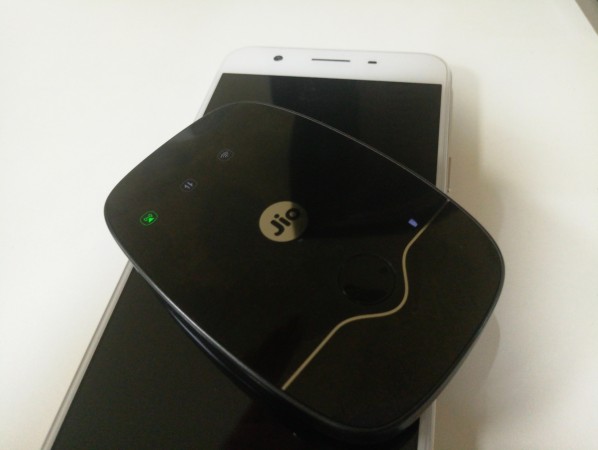 While Reliance Jio SIM cards continue to be in great demand, people have started picking up JioFi hotspot devices that come with free Jio SIM cards. It is currently the cheapest means to enjoy Jio services, if the free Jio SIM cards are unavailable. Due to this, the demand for JioFi 2 devices is on the rise and most Reliance Digital stores haven't been able to maintain sufficient stock.
After weeks of waiting, we finally purchased the JioFi 2 hotspot device, which came with its own Jio 4G SIM card. We used the e-KYC facility and got the JioFi 2 device up and running in a matter of less than two hours. Here's how anyone can set up their new JioFi 2 and activate it instantly.
Buy JioFi 2
Customers can purchase JioFi 2 hotspot device from any Reliance Digital, Xpress and Xpress mini stores across India. In case there is no stock, make sure you write down your name and contact number for the store representatives to contact you when the devices arrive.
Reliance JioFi 2 was originally priced at Rs. 2,899, but after the Reliance AGM meeting the device's cost was dropped to Rs. 1,999.
Get a Jio SIM card
Buying the JioFi 2 alone won't do the trick. Customers will get a free Jio 4G SIM card with the device, which needs to be inserted in the JioFi 2 to enjoy free internet and calling services. Most Reliance stores currently have the e-KYC machines installed for quick and hassle-free activations.
Make sure you are carrying your Aadhaar card, which is essential for e-KYC verification. In our case, we received a verified SIM card for JioFi 2 in just 15 minutes. We waited for an hour and inserted the Jio SIM card in the JioFi 2.
Activating your JioFi 2
After completing the verification process, activate your JioFi SIM card by calling 1800-890-1977. Keep the Aadhaar number handy and the Jio SIM card number and enter them when prompted. The activation will be done instantly.
Connect to the JioFi 2 network by choosing your SSID and entering the password, which are printed on a panel under the battery, and enjoy your free internet services on up to 31 devices (10 recommended). Then, download the MyJio and Jio4GVoice app on your phone to start using free HD calls.
JioFi 2 offers unlimited internet and HD calls free till December 31. The company hasn't cleared if there will be any special plans for JioFi or it will continue with the available prepaid plans. Until that mystery solves, we will be reviewing the JioFi 2 over the next few days to see if it is really worth an investment.