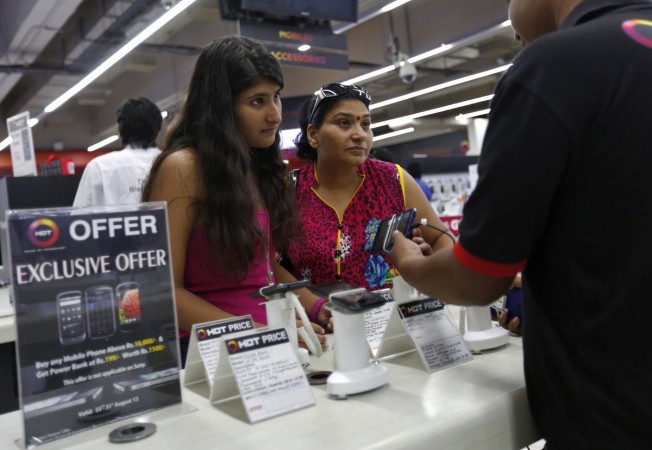 Reliance Jio's much-talked-about Preview Offer, which gives unlimited access to high-speed 4G data on mobile and calls for free for 90 days, is now available to all Samsung and LG smartphone users.
Since Reliance Jio Preview offer was exclusive to LYF smartphones and select Samsung smartphones, only so many people could take full advantage. But that's changed now as all Samsung and LG smartphone users can get the free unlimited 4G data and calls on Reliance Jio's network for 90 days.
International Business Times, India, has learned that the 3-months free data and voice offer is open to all Samsung and LG smartphone users. This means a much larger group of users of other low-end phones by Samsung and LG will be able to get free Reliance Jio SIM and enjoy the full benefits.
IBTimes, India reached out to the company for an official statement on the matter, but they had no information to share at the moment.
The Jio 4G rollout across India is everything that people has been talking about lately. The 90-days unlimited data and voice calls for free has disrupted the telecom industry so much that rivals such as Airtel, Vodafone, Idea and BSNL started offering new cheaper schemes to attract subscribers.
How to avail Reliance Jio Preview Offer?
If you already own a 4G-enabled Samsung or LG smartphone, first step is to download the MyJio app from Google Play Store. Then follow the steps below:
Step 1: Open MyJio App on your Samsung or LG smartphone.
Step 2: Verify your details by entering your full name and mobile number.
Step 3: Check availability of Jio Preview Offer in your location.
Step 4: Generate your exclusive Jio Preview Offer coupon code.
Step 5: Take the code to your nearest Reliance Digital store or a mini store and submit a valid proof of identity and proof of address.
Step 6: Collect your new Reliance Jio SIM and insert it in your phone.
Step 7: Activate Jio SIM by dialing 1977.
Step 8: Go to MyJio and click on avail offer to start your free services.
Reliance Jio has several exclusive services such as JioPlay, JioOnDemand, JioBeats and JioMoney. In addition, all internet-connected services, including hotspot up to 10 devices, works like a breeze.
Earlier, Reliance Jio Preview Offer was exclusive to LYF smartphone series and select Samsung smartphones including Galaxy S7 and S7 Edge, S6, S6 Edge, S6 Edge Plus, Galaxy A5 2015 and 2016, Galaxy A7 2015 and 2016, Galaxy A8 and all Galaxy Note models above Note 4.
By opening the unlimited offer to all phones by Samsung, which is the number 1 smartphone maker in India, Reliance is expected to expand its user base with a boom.