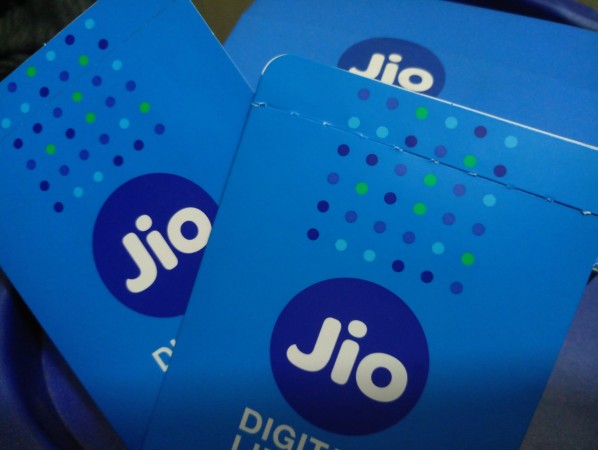 The craze for Reliance Jio 4G SIM was there to be seen when it was announced, thanks to the company's preview offer of free unlimited access of high-speed 4G data and calls for 90 days to all the eligible devices with Jio SIM bought from Reliance Digital or Xpress Mini Store. That made getting the SIM a herculean task.
However, Reliance Jio is hit by an issue with major operators like Vodafone, Idea Cellular, and Bharti Airtel reportedly refusing to provide sufficient points of interconnection (PoIs), resulting in severe calls failure. The company claimed that as many as 120 million calls to the top three telecom operators failed everyday in September.
[READ: Reliance Jio faces severe call failures, warns Vodafone, Idea Cellular for flouting Trai's directive]
Jio Infocomm has asked rivals Vodafone and Idea Cellular to provide sufficient points of interconnection (PoIs) as directed by the regulator Telecom Regulatory Authority of India (Trai). Jio SIM users allegedly experienced average call drop as high as 87 percent on Vodafone and 67 percent on Idea network for NLD service as on October 8.
That was not all. Many Jio 4G SIM owners were left disappointed after the company failed to activate the SIM even three to four weeks after registration. This is happening before the official launch to Indian consumers, and there are already over 16 million users under the Jio welcome offer.
Now, selecting the right Jio 4G SIM may help especially if you want to use it straightaway. The SIM comes in two colours, and they are not the same.
Orange Jio 4G SIM
It was given to Reliance Jio employees during the testing period before making it available at Reliance Digital and Xpress Mini stores, and bundled with Lyf phone and JioFi router. It comes with a mobile number and company's SIM code, and takes just a few hours for activation.
Blue Jio 4G SIM
It was made available to meet excessive demand for the Jio SIM. It comes without the phone number, which is generated only after consumers provide necessary documents. There are reports that most users of blue Jio 4G SIM complaint of late activation.