In October, a pilot project was initiated to deliver Reliance Jio 4G SIMs at customer's doorstep in Mumbai. Now, the company has reportedly expanded the home delivery service to in New Delhi on November 16.
It is expected to be rolled out in a few more cities in coming weeks, TechPP reported, citing sources.
International Business Times, India, independently reached out to reliable sources and they have confirmed that the home delivery service is indeed activated in the major cities, including the aforementioned ones and Bengaluru, but not officially.
Also read: CashNoCash app will help you find ATM and post offices with money, Google India also pitch in with ATM locator [Here's how to find ATM with cash]
We believe that people living in Mumbai, Delhi NCR and other select metros will automatically (probably based on IP address) get a pop-up notification with regard to 4G SIM home delivery service while visiting the Reliance Jio website.
Confirmation (10:45 am IST, November 18): Consumers who generated Reliance Jio Free Welcome Offer coupon via MyJio App are receiving SMS from the company to register for Door Step Delivery service. In Bengaluru, it is activated in select areas only.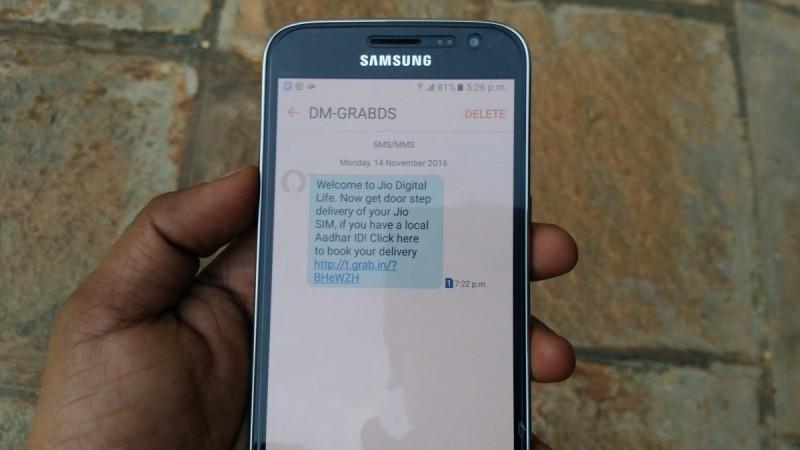 How to register for Reliance Jio 4G SIM door delivery service

Step 1: Go to Reliance Jio website and fill up personal details, including residential address
[Note: This service is currently activated in Navi Mumbai, Delhi NCR, Bengaluru and select cities]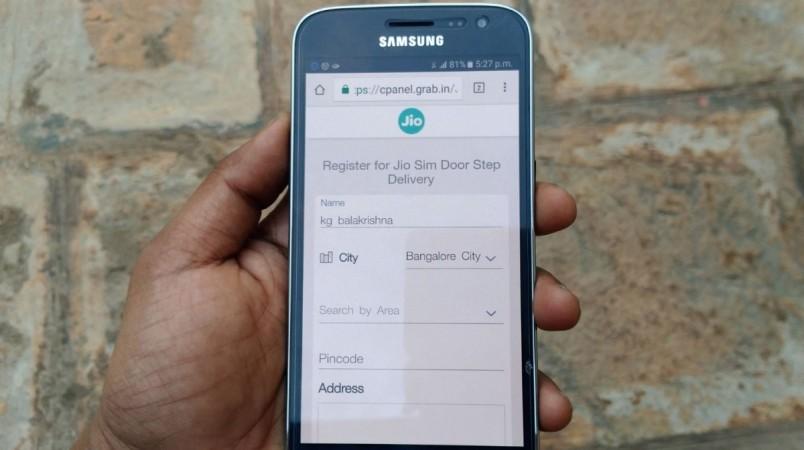 Step 2: Once registered, a Reliance Jio executive will arrive at your doorstep with eKYC (electronic-Know Your Customer) device. Make sure you have installed MyJio Apps on your 4G-voLTE smartphone and generated Jio Welcome Offer code.
Step 3: For verification, the official will ask for Aadhaar card details and take fingerprint details on eKYC machine. If you submit the Jio Welcome Offer code, your SIM will be activated in just 15 minutes.
Also read: Apple iPhone 8 update: iPhone 7 successor to be offered in 3 variants with different display material
Reliance Jio free welcome offer users are entitled to get free unlimited HD Voice (VoLTE), video calling, unlimited (9,000) SMS, unlimited high-speed data and Jio Apps until December 31.
In a related development, Reliance Jio is planning to launch new DTH service dubbed as the JioTV next month.
It is reported to go live on December 15 and like the Reliance Jio's free welcome offer, the company intends to provide six months of DTH subscriptions free of charge.
Reliance Jio DTH service is said to be provided through GigaFibre broadband project with high-speed optical fibre, which offers 1 Gbps internet and an array of value-added Jio services including 360 channels, of which 50 will be in HD.
Relaince JioTV package is expected to come with a set-top-box with an option for Android smartbox or Apple TV that will help them control the content and also play games, the Indian Express reported.
So far, Reliance Jio has not made any official comment on the speculation.
Watch this space for more updates.