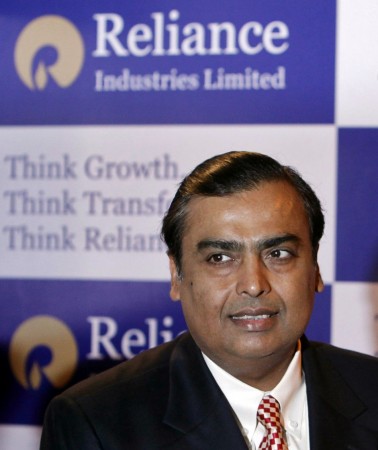 Reliance Jio has announced that it is all set to rollout its 4G services in the country. However, four states including, Rajasthan, Karnataka, Tamil Nadu and Kerala, will not be receiving the services just yet.
Anshuman Thakur, head of strategy and planning at Reliance Jio, told reporters on Friday that the company received the required approvals from the telecom department for these four circles on July 7, The Economic Times reported.
"We had thought that we would launch once our 850 MHz network was integrated, because we don't want to be working on the network after the launch. But apart from that, our overall readiness is really high," Thakur said, adding that it "will take four-six weeks to deploy the network" in Rajasthan, Karnataka, Tamil Nadu and Kerala. "In all other circles our readiness is high."
According to a recent report, the commercial launch of Jio's 4G services was said to be in August, but there has been no official confirmation from the company on this matter.
The company had said that it has invested some Rs 1.34 lakh crore of the Rs 1.5 lakh crore – an investment that has made Jio the world's biggest startup – for setting up its network, on spectrum and other expenses. The rest of the investment will be used to expand coverage to 90 percent of the population over two years from the date of the launch. The company has reportedly achieved 70 percent of the coverage.
"At Reliance Jio, we have built an entire ecosystem that will allow Indians to live the digital life to the fullest. This transformational ecosystem consists of broadband connectivity, devices and powerful applications and services which will be available to every consumer in India," Chairman Mukesh Ambani said in a statement, ET reported.
Reliance said that its sister company already has over 1.5 million test users on its network, which they expect will be upgraded into commercial operations in the coming months.
The average monthly data consumption on the Jio network is over 26 GB per user, Reliance said, adding that average voice usage is more than 355 minutes. In the first quarter, Airtel reported an average voice usage of 415 minutes
"The 26 GB per person includes the voice because on our network everything is data," Thakur said. "But voice consumes a minuscule amount of data. If you were to look at consumption for the full year at current rate, that would be 0.5 GB of data."