Many business houses and telecom companies have applied for the payments bank licence, under a new structure which the Indian government hopes would extend banking facilities to millions who are new to the organised banking system.
The Reserve Bank of India (RBI) has received applications from the Mukesh Ambani-led Reliance Group, in partnership with India's largest bank - State Bank of India, to run a network of payment banks.
Payments Banks
Payments banks can be defined as those who can collect deposits and promote non-cash payments in a country that still continues to depend on cash. They are aimed at including the unbanked population. These banks do not have the provision of extending loans. An existing retail or other network would allow the payments banks to ride piggy-back and reach a larger audience.
India lags behind many other developing countries in terms of banking penetration across the country. However, Prime Minister Narendra Modi made financial inclusion a must and launched the Jan-Dhan Yojana programme with the stated objective of providing every household with a bank account.
About 125 million new accounts have been opened under the programme.
Full-Service and Payment Banks
In 2014, RBI extended approval for setting up two full-service banks, the first licensing process in ten years. IDFC Ltd and Bandhan Financial Services received approval to start operations. Some of India's largest business houses had evinced interest in entering the retail banking sector.
This time around, the RBI called for applications for payment banks and small finance banks.
The proposal invited bids from mobile network providers, prepaid payment card issuers, retailers to apply for the payment banking permit.
Key Participants
Alongside the partnership between Reliance Group and SBI, India's largest mobile phone company - Bharti Airtel Ltd - has teamed up with Kotak Mahindra Bank, a private sector bank.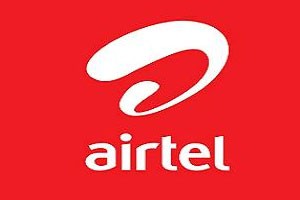 Vodafone India has also applied for a payments bank licence.
Idea Cellular, India's third largest mobile network organisation in partnership with its top shareholder - Aditya Birla Group - has also applied for a licence.
One of India's biggest retailers - Future Group - led by Kishore Biyani, revealed its interest in obtaining a payments bank license. IDFC, who has recently been allowed to set up a full-service bank, is said to pick up an equity stake in the Future's payments bank, read Reuters.