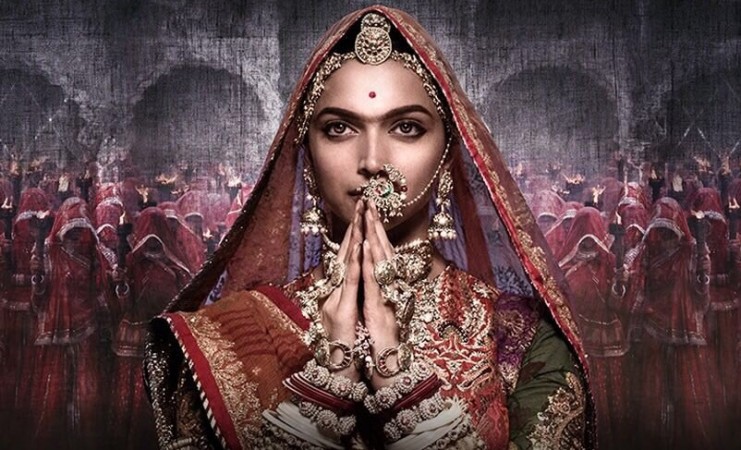 Despite nationwide protests, Sanjay Leela Bhansali's Padmaavat finally hit theatres on January 25 and has opened to a massive response from the audience. According to the early estimates, the movie has collected nearly Rs 18 crore on the first day of its release.
And there is no limit to Deepika Padukone's happiness as the movie is receiving positive response in theatres despite facing innumerable problems.
"We spoke to the theatre owners too. We've faced innumerable problems, and have gone through them, not just while making the movie, but also after its completion. The fact that the film is finally releasing and there's positive response not just for the film, but for my performance as well makes me emotional. We're all excited about the release. We need to celebrate this big day," Deepika was quoted as saying by Deccan Chronicle.
Rajput Karni Sena has been threatening and issuing a bounty on Deepika and Bhansali's heads if they went ahead with screening the film. Though the movie was postponed because of the protests, later the Supreme Court ordered in favour of Padmaavat, quashing bans.
While the movie is enjoying a solo run at the box office, Deepika said that the release of the film is a befitting answer to all those who opposed it.
"Everything has its destined time. Now, the release of the film is a befitting answer. We don't need to say anything more. I've never been excited about the box office numbers of any of my films. But this time, I'm very excited to know the results of Padmaavat. I'm hoping for a good response," Deepika was quoted as saying by Deccan Chronicle.
Meanwhile, Deepika has been provided with police protection - two constables outside her home and more inside her building - until the entire Padmaavat controversy gets blown over. Director Sanjay Leela Bhansali, Ranveer Singh and Shahid Kapoor have also been given police protection.