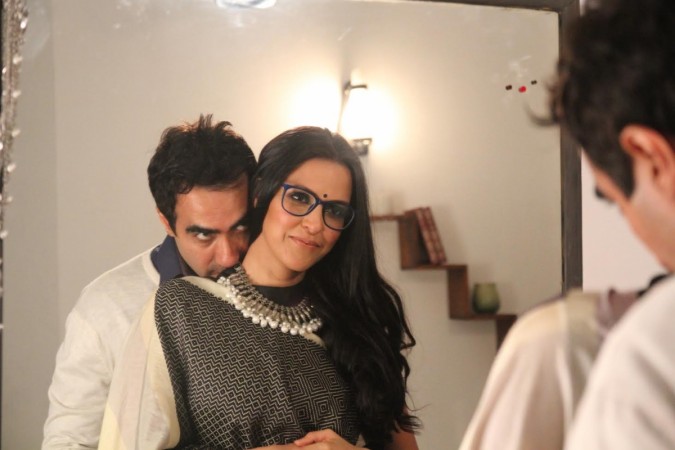 Moh Maya Money starring Ranvir Shorey and Neha Dhupia is all set for release on November 11. The film has received positive response across the world and is now ready to hit the Indian screens.
Directed by debutant director Munish Bhardwaj, Moha Maya Money is a story about a married couple played by Ranvir and Neha, who get into big trouble for the husband's greed for money.
Ranvir is a real estate broker in the film, who decides to hide a big deal from his boss and share it with a local dealer to grab more profit. Expecting to get a big sum of money, he starts planning a lavish future even before getting the profit.
Nevertheless, a series of unfortunate events destroys his plans and the couple's lives get in danger. Ranvir then involves his begrudging wife in a desperate white collar crime to fix everything, but things again go out of his control.
Produced by Sandeep Narula, Moha Maya Money also features Devendra Chauhan, Vidushi Mehra and Ashwath Bhatt among others. Moh Maya Money was a Film Bazaar Recommends project at 2015 NFDC Film Bazaar where it got picked up by New York Indian Film Festival and the London Indian Film Festival.