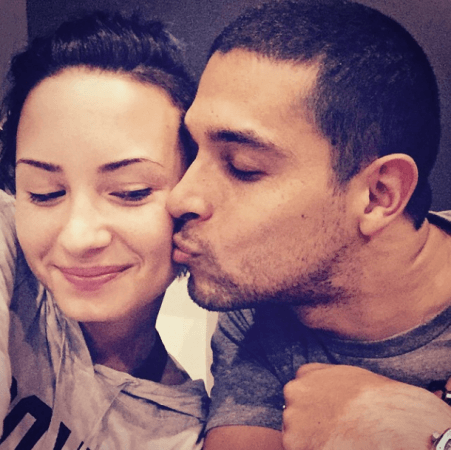 Wilmer Valderrama and Demi Lovato are the embodiment of true love, and they have been going strong for quite a few years now. They are so at ease with each other that even hanging out with exes is not an issue. In fact, the couple was spotted vacationing together with Demi's ex boyfriend Joe Jonas and his brother Nick recently.
Demi has had a tough journey in the spotlight and like many celebrities that grew up under the watchful eye of the media, she too had to battle addictions and Wilmer has been a rock for her during the tumultuous journey. When the 22-year-old singer completed three years of sobriety in March 2015, she shared her love for the man in a beautifully worded message:
"I wish I could put into words how grateful I am for this man right here. But my love has grown to a level that words could never possibly express how much this man completes me. He's loved me the way I never thought I deserved to be loved and with this day marking my 3rd year sober... After sharing my ups, putting up with my downs and supporting my recovery... he still never takes credit and I want the world to know how incredible his soul is. I really wouldn't be alive today without him. I love you Wilmer ❤️".
They have also been extremely supportive of each other's growth personally and professionally, with Demi appearing as Maia in the Valderrama drama "From Dusk Till Dawn". She also snuck into his other show "Minority Report" in a poster in Vega's (Meagab Good) apartment.
The adorable couple is not shy of displaying their love for each other, and they are constantly posting photos of one other online. So take a look at the photos below to see why they should be your "OTP" if they aren't already: