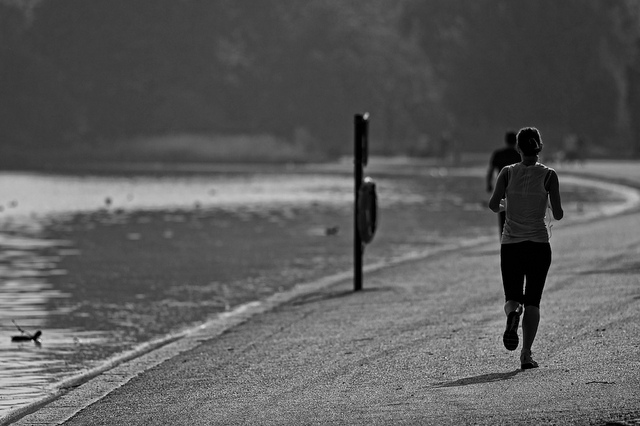 Sparing some time for physical activity can help improve breast cancer outcomes, researchers say. However, the study reported in the online edition of Cancer found that most of the patients failed to get sufficient levels of physical activity recommended by health experts.
Several studies in the past have shown power of physical activity in both prevention and treatment of many chronic diseases. The US Department of Health and Human Services and American Cancer Society recommend either 150 minutes of moderate –intensity physical activity or 75 minutes vigorous intensity physical activity per week to remain fit and fine.
For the study, Brionna Hair, a doctoral candidate in epidemiology at the University of North Carolina at Chapel Hill and her research team looked at 1,735 women aged between 20 and 74 years, from 44 counties of North Carolina. All the women in the study were detected with the deadly disease between 2008 and 2011.
Only 35 percent of the patients engaged in regular physical activity after cancer diagnosis. Another 59 percent of the women reported reduced physical activity nearly six months after finding out their deadly disease.
"Medical care providers should discuss the role physical activity plays in improving breast cancer outcomes with their patients, and strategies that may be successful in increasing physical activity among breast cancer patients need to be comprehensively evaluated and implemented," Hair said in a news release.
Breast cancer treatment requires many types of surgical procedures including breast biopsy, mastectomy or breast reconstruction. Exercising regularly is the only way to recover fast after the surgery, according to the experts from American Cancer Society.
Another common problem found more common among breast cancer survivors are fatigue and inflammation. Lack of energy, tiredness, sleeping for long hours, problems on concentration and speaking are some of the symptoms of fatigue. A significant number of women, to say- nine out of 10, experience fatigue during treatments like surgery, radiation, hormonal therapy, chemotherapy or while taking drugs like codeine or morphine.
Additionally, a healthy mind during breast cancer treatments is crucial to improve outcomes. Research has shown adverse outcomes, including tumour growth and metastasis, associated with exposure to psychological stress while undergoing treatment. There exists ample evidence to show that physical activity can lower depression. Countless studies in the past have also shown that yoga, meditation, massage, reiki and tai chi improved quality of life in breast cancer patients.