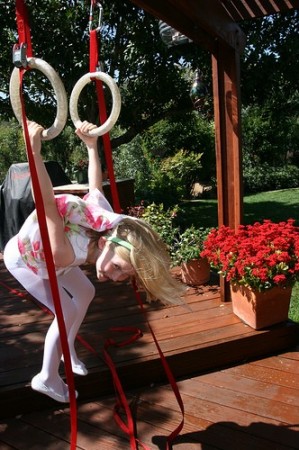 Sparing a few minutes for exercises can help children improve their academic performance, a new study says.
Interestingly, the study published in the British Journal of Sports Medicine found that school grades of the children improved significantly with an increase in physical activity.
To analyse the influence of physical activity on academic performance, the researchers selected nearly 5000 British children aged 11, enrolled in the Children of the 90s Study (Avon Longitudinal Study of Parents and Children or ALSPAC).
With the help of a device called accelerometer, researchers recorded the physical activity (both duration and intensity) of the children and tested the children's knowledge in English, math and science at different stages of growth including ages 11, 13 and 15.
Apart from these, various factors that help improve academic excellence, including birthweight, maternal age at birth, maternal consumption of oily fish or smoking habits in pregnancy, puberty status and weight of the participants at the time of the study were taken into consideration.
Physical activity of the children was far below the recommended 60 minutes. Results showed that moderate to vigorous physical activity helped improve academic excellence.
Interestingly, physical activity helped girls perform better in science. Impact of exercises on the brain can change with differences in the gender, the authors explained.
"If moderate to vigorous physical activity does influence academic attainment this has implications for public health and education policy by providing schools and parents with a potentially important stake in meaningful and sustained increases in physical activity," the authors wrote, while concluding their study.
Physical activity is an integral part of childhood. But, research shows that these days, children are allotting very little time for physical activities and more time for watching TV and playing video games. Apart from affecting mental health, a sedentary lifestyle can affect a child's physical health. Previous studies have shown that spending more time in front of the TV and lack of exercise placed children at higher risks of putting on unnecessary weight and impaired their basic motor coordination skills such as walking, throwing and catching.
Countless studies in the past have also shown that children who are physically fit performed better on school tests on math and reading; exercises helped children deal with stress; and helped children with attention deficit hyperactivity disorder (ADHD) excel in studies.