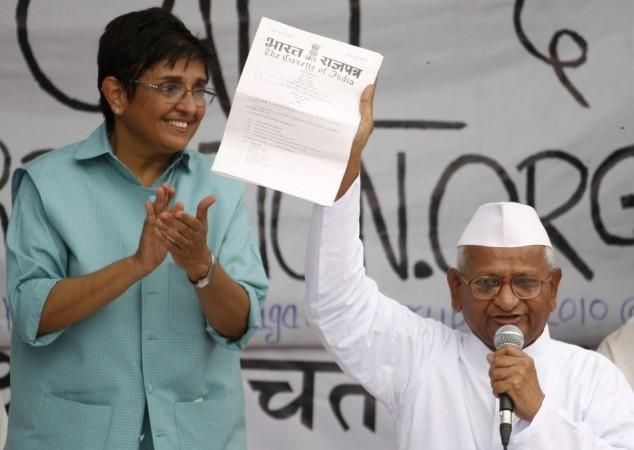 The anti-corruption group Team Anna, demanding stronger anti-corruption laws, has started registrations for social activist Anna Hazare's "Jail Bharo" campaign to protest against the government's Lokpal Bill.
Announcing the registration of the campaign, one of the key members of Team Anna, former police officer Kiran Bedi, tweeted: "register for Jail bharo. National registration process is Sms to 575758 or call 07303150500 or www.jailchalo.com."
Encouraging people to join the campaign, Bedi tweeted that "B a Freedom fighter agnst corruption Register for Jail bharo."
The "Jail Bharo" campaign will start from Dec. 30 to Jan. 1 and the registration is conducted all over the country.
According to the data available on the official Web site of the India Against Corruption, a total of 5784 people were registered on Friday morning at 11.09 a.m.
At the time of publishing this story, a total of 9,974 people were registered for the campaign and the numbers are expected to rise.