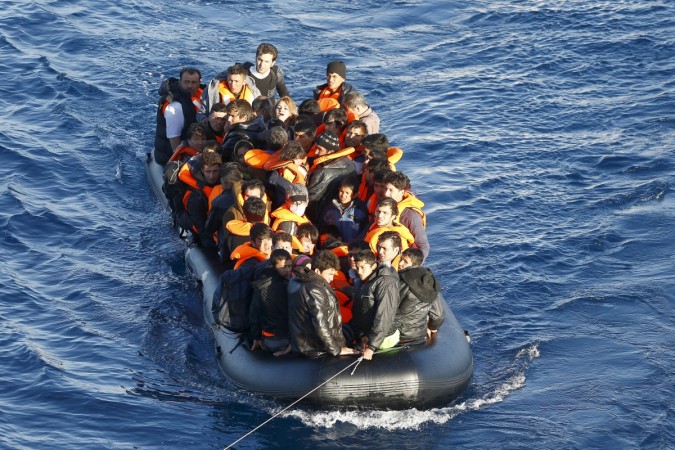 The European Union and Turkey agreed to a deal over the migrant crisis Friday, but received brickbats from rights groups over the legal challenges for implementing it. The deal intends to cut off the Aegean Sea route of arrival of thousands of migrants aided by people smugglers.
The deal entails Turkey will take back all refugees who cross over to Greece illegally across the sea starting Sunday, while the European nations will settle Syrian refugees directly from Turkey. The deal also enlists Turkey's demands of early visa-free travel and faster progress in EU membership talks, according to Reuters.
More than 850,000 people, travelling on boats from Turkey, had reached Greece's shores last year. Many of them travelled to Germany and other European nations.
German Chancellor Angela Merkel admitted legal challenges would be faced while putting the deal into effect.
"I have no illusions that what we agreed today will be accompanied by further setbacks. There are big legal challenges that we must now overcome," Merkel reportedly said Friday.
Amnesty International criticised European leaders for their "dogged determination to turn its back on a global refugee crisis," according to BBC.
"Guarantees to scrupulously respect international law are incompatible with the touted return to Turkey of all irregular migrants arriving on the Greek islands as of Sunday," John Dalhuisen, Amnesty International's director for Europe and Central Asia, was quoted saying.
The group also pointed to Turkey's human rights records. "Turkey is not a safe country for refugees and migrants, and any return process predicated on it being so will be flawed, illegal and immoral," Amnesty said.
The resettlement of Syrian refugees in Europe will begin April 4.