Ending 12-year relationship with current power unit supplier Renault, Red Bull Racing has decided to go for Honda engine for 2019 and 2020 Formula One season. The move will see Honda supplying engine for more than one team since the Japanese manufacturer returned to F1 in 2015 with McLaren.
"This multi-year agreement with Honda signals the start of an exciting new phase in Aston Martin Red Bull Racing's efforts to compete not just for Grand Prix wins but for what is always our goal – championship titles," said Christian Horner, team principal of Red Bull Racing. The team will continue to race under the name of Aston Martin Red Bull Racing.
The alliance between Red Bull and Renault comes to an end after Formula One 57 victories, four drivers' and four constructors' championships between 2010 and 2013, and a further ten Grand Prix victories since then. After the successful years together, the duo had a tough time after turbo hybrid engines were introduced into Formula 1 from 2014. Red Bull cars using the Renault engines were never a substantial threat for Mercedes or Ferrari after 2014. This could have been one of the reasons for Red Bull to end the alliance with the Renault.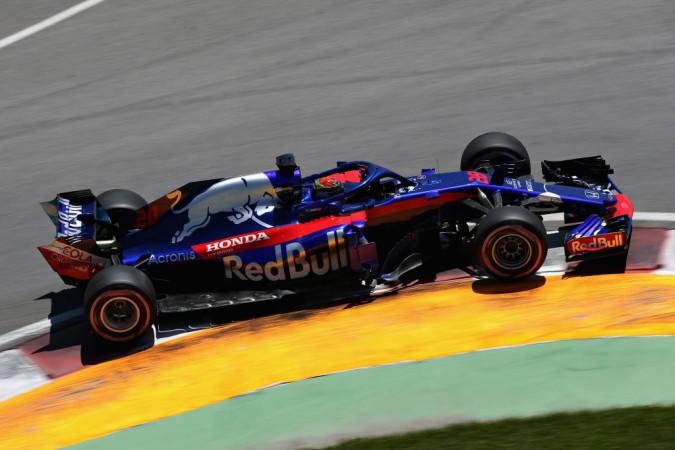 Meanwhile, the decision to choose Honda is also after proper homework. After ending the unfruitful alliance with McLaren, Honda has started to supply engines to Red Bull's junior team Scuderia Toro Rosso starting from this season. Toro Rosso secured a brilliant fourth place in Bahrain earlier this year and this seems to another reason for Red Bull and Honda deal.
Honda will supply engines for both Red Bull and Toro Rosso from 2019. "Having established a good relationship with Scuderia Toro Rosso, we have decided to extend our Formula 1 involvement to the other team in the Red Bull family, Aston Martin Red Bull Racing, as from the 2019 season. Having two teams means we can access twice as much data as previously," said Takahiro Hachigo, President & Representative Director of Honda Motor Co., Ltd.
Renault will now supply just two teams – the factory team and McLaren. Mercedes and Ferrari will supply the engine for two customer teams in addition to their factory teams.