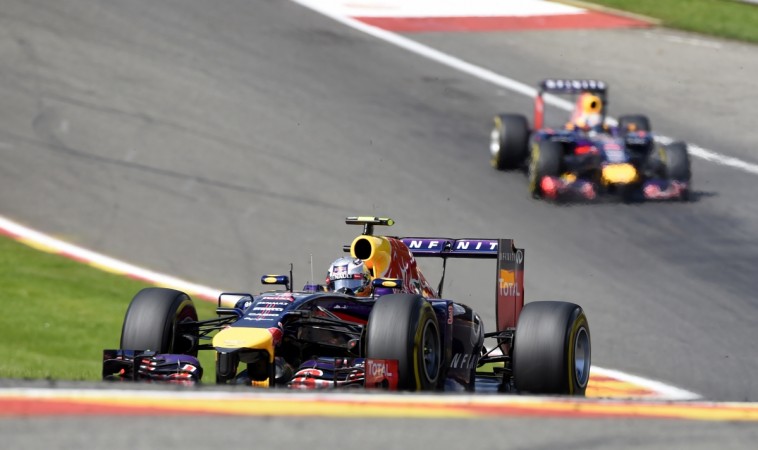 The Singapore Grand Prix, which is scheduled for 20 September, has always been one of the most popular races of the season in the Formula One calendar. One can expect the drivers to brave the heat and give it their all to challenge Mercedes, who have been the most dominant team this season.
The Mercedes drivers, Lewis Hamilton and Nico Rosberg, have been in fine form as they have accumulated 252 and 199 points so far respectively. Hamilton has been truly incredible and looks set to defend his world champion title this season as he has won seven out of the 12 races.
Hence, Mercedes have taken a huge lead in the constructors championship as well with 451 points, while, Ferrari lie second on 270 points.
Other teams in the championship will be eager to come up with a better showing in the Singapore Grand Prix, especially Red Bull, whose drivers have not won a single race this season compared to last season, where they won three.
Daniel Ricciardo, who is their biggest hope in the Singapore Grand Prix, considers it to be the most physical challenge of the year under humid conditions at Marina Bay street circuit.
"Well it is hot! And very humid! I think it's all those tall buildings downtown - the heat doesn't have anywhere to go. It's the most physical challenge of the year. It's the only race of the season where you crack open your visor to let in some cool air and instantly wish you hadn't because it's hotter outside. By the warm-up lap your chilled drinks bottle is the temperature of a freshly-poured cup of tea. It's a tough place to race - but I love the challenge. I think most of the drivers do," said Ricciardio.
Despite the tough conditions, drivers in the F1 circuit like driving during the Singapore Grand Prix, as it is a street circuit, which is not so common on the F1 calendar. Hence, along with it comes a huge challenge as well.
Even Riccriardio's team mate, Daniil Kvyat believes the Singapore Grand Prix to be one of the most challenging races of the season. Circuit De Monaco is the only other track in F1 to have a street circuit.
"It's definitely one of the most challenging races of the championship. It's the longest, one of the hottest, one of the most physically demanding races we face but having said that I do like the track, because although it's a street circuit, it's quite a bit quicker than Monaco. As Grands Prix go, it tends to have more atmosphere than the average..." said Kvyat.