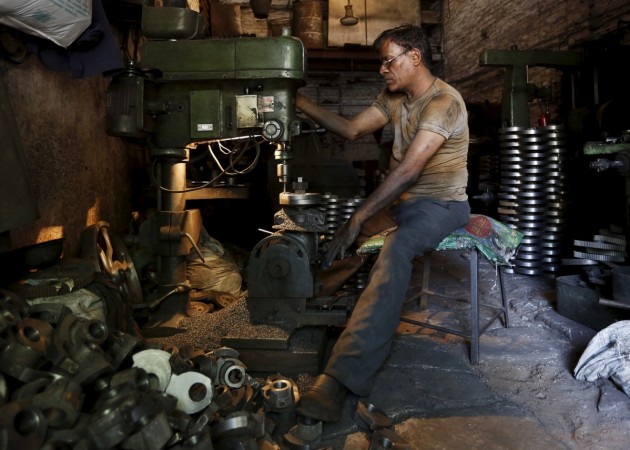 Easing concerns over the recovery of Indian economy, a global brokerage on Sunday said that the upturn in economic growth of the country is in early stages.
Nomura still remains confident of country's gross domestic product (GDP) reaching 8% in the current fiscal year, despite worries of possible slowdown in the economy due to lack of investments and weak corporate earnings.
"Despite the scepticism, we are optimistic and continue to believe that the Indian economy is at the initial stages of a business cycle recovery," Nomura said in a research note, according to NDTV Profit.
Led by improvement in manufacturing sector, India's GDP growth increased to 7.3% in FY15 against 6.9% recorded in 2013-14.
On quarterly basis, India's growth surpassed China's for the second consecutive quarter, with GDP growing by 7.5% in the January-March quarter of the last financial year (2014-15).
However, analysts were not convinced by the impressive growth as the underlying picture remains weak. They raised doubts about the new series of calculating GDP and said that it is distorting the real macroeconomic situation.
The brokerage expects easing inflation, loose financial conditions, policy support and improving profit margins of companies to boost the recovery.
However, it highlights deficient monsoon rainfall and weak external demand as key risks to the recovery.
A US-based meteorological service provider AccuWeather has forecast that the country will face a "significant" drought situation, as "very active" typhoons over the Pacific are likely to result in weak monsoon rainfall, The Economic Times reported.
On the monetary policy front, the firm expects the Reserve Bank of India (RBI) to cut the repo rate by 25bps to 7.25% on Tuesday. It also advised RBI to keep policy rates unchanged until end-2016 following a rate cut on 2 June.