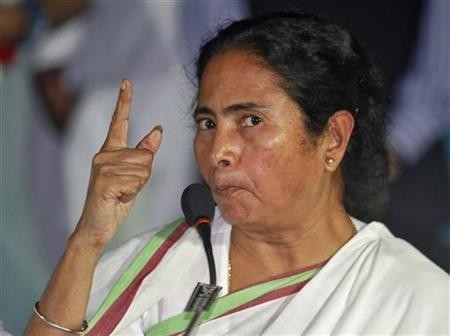 Trinamool Congress chief Mamata Banerjee suspended Rajya Sabha MP Kunal Ghosh on Saturday, just a week after he openly criticised the party of making him a scapegoat in the Saradha Group chit fund scam.
"I have heard that I have been suspended. But I have yet to make communication with Partha Chatterjee and Mukul Roy. I did not get any chance to clarify with the party leadership," he told ANI news.
The TMC MP was under pressure since the chit fund scam came to light in April. Ghosh was leading the media unit of the Saradha Group, but he denied his involvement in the company's financial matters.
Last week, Ghosh alleged that the Trinamool leadership was trying to shield few leaders by making him a scapegoat.
On 26 September, despite being handed a show cause notice for indiscipline, Ghosh revealed that senior leaders of TMC held meetings with the Congress party over the chit fun scam.
"Despite being show caused, Ghosh has continued to speak against the party, maligning its image. The disciplinary committee met on September 27 and unanimously decided to suspend him with immediate effect pending inquiry," Partha Chatterjee, chairman of the disciplinary committee, told India Today.
But Ghosh denies receiving a notice over his suspension, "I've not received the show cause letter yet. If I had then I would have definitely replied. I came to know from media that I've been suspended. But I was not given any chance to explain myself," he said.
Interestingly, two other MPs had spoken against the party on 20 September and have been let go. "Both Tapas Pal and Satabdi Roy have written to party chairperson Mamata Banerjee seeking an apology. They have also promised that they will never repeat such acts in the future," said Chatterjee.
Another senior executive of Saradha media, Somnath Dutta, a close associate of Ghosh, was arrested on Saturday from his Salt Lake residence. Dutta was a vice-president of Saradha Media.
Click here to see Kunal Ghosh's interview with ANI.