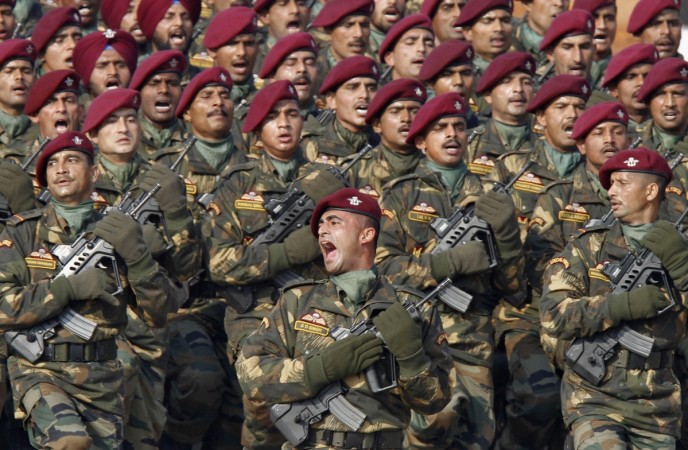 Social media and TV channels have fuelled a raging debate asking questions on Indian Army's surgical strikes across the Line of Control (LoC). Several individuals have also demanded that the Narendra Modi government show them proof of such an attack.
However, this view is only held by some people who may not know or understand the crux of the matter and the intricate job of Indian Army in sensitive zones like the LoC and Jammu and Kashmir.
An Indian Army official told the Hindu that the only one who would benefit from such disclosure is the enemy. Furthermore, sources told the daily that reports of Army giving its consent for releasing the surgical strikes footage were not true.
They noted that India had earlier given Pakistan proof via dossiers of terrorists operating from its territory, but they would only reject it.
Another official said that though the Army had conducted such "things" earlier, this time's attack was "larger in scale." Such video would divulge Army's movements and tactics that need to be kept secret.
They were also doubtful about media reports claiming that the assault was conducted by 4 and 9 Para.
"No Special Forces unit would want their Tactics, Techniques, and Procedures (TTP) to come out. Nothing of that sort should come out in public," Maj. Gen. Bhupesh Kumar Jain (retd.) was quoted as saying by The Hindu.
Jain said he was extremely sad that people were demanding for proof, while noting that for an SF operative, being anonymous is the best protection.
According to former Indian Army chief General Shankar Roychowdhury, ISI and Pakistan Army are waiting to pick up intelligence about India's operational techniques.
"The ISI and Pakistan Army are eagerly looking forward to whatever they can pick up, particularly from the Indian media, because 80 per cent of all intelligence comes from open sources," Roychowdhury told NDTV. He asked the government not to divulge such sensitive information to public.