After Bajirao Mastani's success, people are eagerly waiting for Sanjay Leela Bhansali's Padmavati. The movie is bringing the favourite pair, Ranveer Singh and Deepika Padukone, again on the silver screen, along with a third wheel – Shahid Kapoor.
Isn't it the perfect cast? But do you know, Bhansali planned to cast top leading A-list superstars opposite Deepika, not Ranveer or Shahid. However, those top actors turned down the offer and the reason will shock you.
They rejected Padmavati because the title revolved around the heroine and they thought this would bring down their importance in the period drama. This shocking detail has been revealed by one of the popular film critics -- Rajeev Masand -- in an article in Open Magazine.
He wrote: "Bhansali stuck with his leading lady even after top male stars offered to star in it if the director was willing to change the title to sound less like it revolved around the heroine."
"Deepika is returning the favour by standing firmly by Bhansali's side, focusing solely on Padmavati, even as her co-actors Ranveer Singh and Shahid Kapoor are dividing their time between Bhansali's set and ad-films, appearances, and the like," Rajeev added.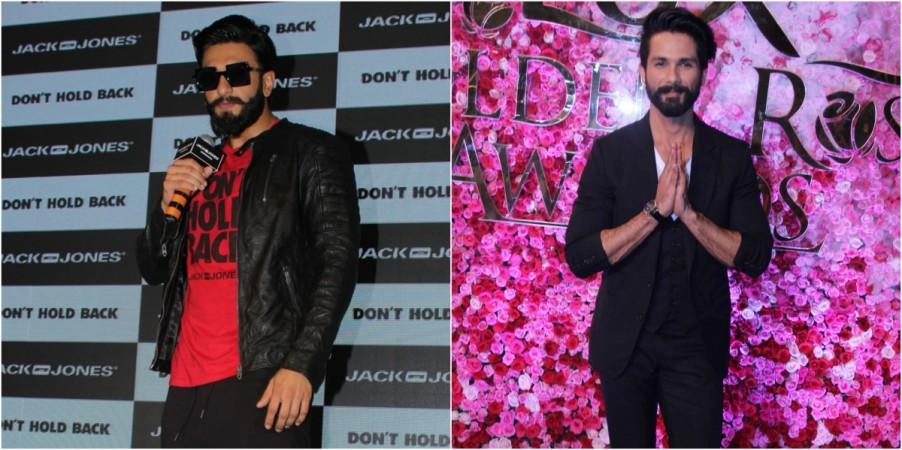 Meanwhile, Deepika is not taking up any projects till Padmavati gets over. While Ranveer will be seen in Zoya Akhtar's Gully Boy, Shahid is also currently focusing on Bhansali's movie.
Set to be released in November, the movie features Deepika as Padmavati and Shahid will play her husband, Rana Rawal Ratan Singh. Ranveer will be ruthless king Alauddin Khilji.
Watch Ranveer-Deepika's chemistry: