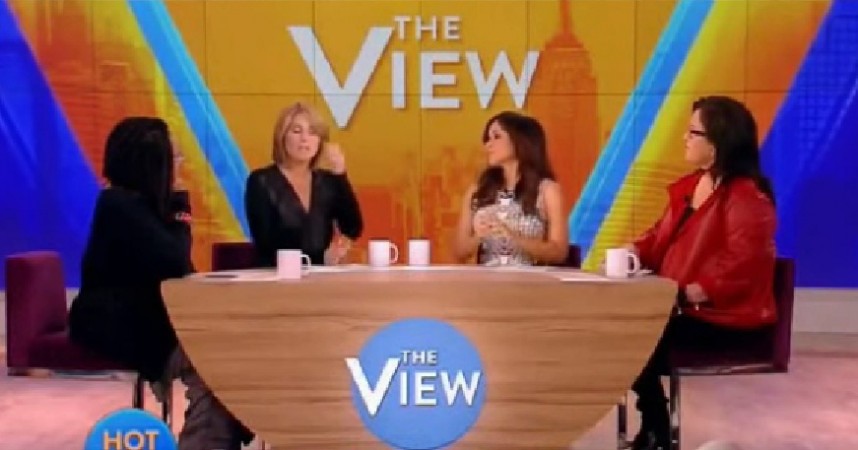 Rosie O'Donnell and wife Michelle Rounds have called it quits, ending their three years of marriage citing personal reason. The 52-year-old actress is also leaving the ABC daytime chat show, "The View".
The couple, who got married in 2012, has veeb reportedly living apart for the last three months.
"It's devastating personal circumstances — she just said, 'I need to be with my family,'" a reliable source told the Daily News. "This is very stressful. She's splitting from her wife; she has two teenagers and a baby."
Rosie O'Donnell's public relations representative, Cindi Berger, confirmed to the website in a statement that the duo has split and the actress is concentrating on her children.
"I can confirm that Rosie and her wife, Michelle, split in November," said Cindi Berger, adding, "Rosie has teens and an infant at home that need her attention. This has been a very stressful situation."
O'Donnell was earlier married to Kelli Carpenter in 2007 but ended up in divorce three years into their marriage.
ABC channel said in a statement Rosie is leaving "The View" show.
"Rosie is an immensely talented star who comes in each and every morning brimming with ideas, excitement and passion for the show. When she told us that she wanted to exit "The View," we respected and understood her desire to put her well-being and her family first," ABC said in a statement.
"We're delighted she's still part of the ABC family with upcoming guest appearances on "The Fosters." And we know she'll return to "The View" often with her unique point of view and updates on her work and her family."
O'Donnell replaced Meredith Vieira in "The View" in 2006 but quit after one season. She returned to the show in September 2014, co-hosting with Rosie Perez and Nicolle Wallace but has to end again. She is expected to appear in the show for one last time next week.