It wouldn't be inapt to say that Veena Mailk finds her own ways to stay etched to the news, be it for her superfluous bold comments, controversies, advice to B-town heroines or her scandalous photoshoots.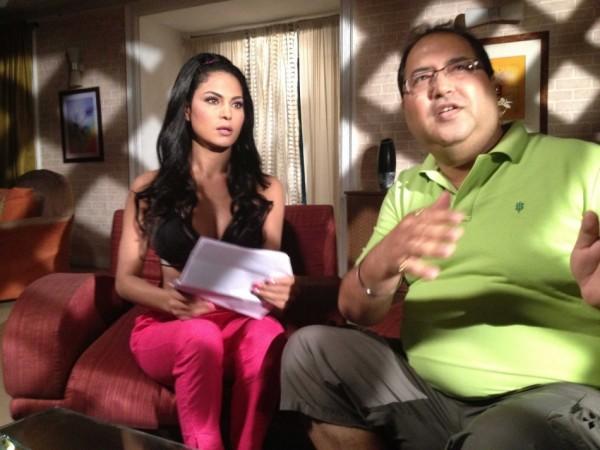 Veena is currently awaiting the release of her first Bollywood film and it seems she has successfully made many fans in the industry.
Well, it's not only small-time TV actor Raja Choudhary who is a die-hard fan of this Pakistani actress and is willing to marry her, even director Navin Batra has so much good to say about his heroine.
Also, with Navin's statement in a recent interview, it seems after Janice Doreen Dickinson, the self-proclaimed "world's first supermodel," India has also found its very own supermodel.
Supermodel tag is an achievement for every beauties but it seems Veena Malik has achieved it quite early in her career.
Well, this accreditation is only limited to director Navin Batra, who claims "Veena is the only supermodel after Dickinson."
Veena has recently completed Batra's film "supermodel" and has certainly left a good impression on her director.
"Veena is the self-proclaimed Supermodel. She takes her role too serious that make her directors apt choice," Batra says.
"While working with Veena i realised that she is the only supermodel of the Bollywood after Janice Doreen Dickinson," he said.
Well, the so-called "supermodel" Veena is happy about the new tag. She said, "It's great to be called self-proclaimed Supermodel after Dickinson. I love that my director Navinji appreciates me."
"Supermodel role is like a superhero and I take myself too serious and i just go along with it," she adds.
The upcoming film "Supermodel's" story is based on many catwalk beauties' life. Navin Batra wants to reveal the unsaid stories of supermodels through his movie.
Well, there is nothing much one can say about such statements... the best is to smile and say "How funny!"