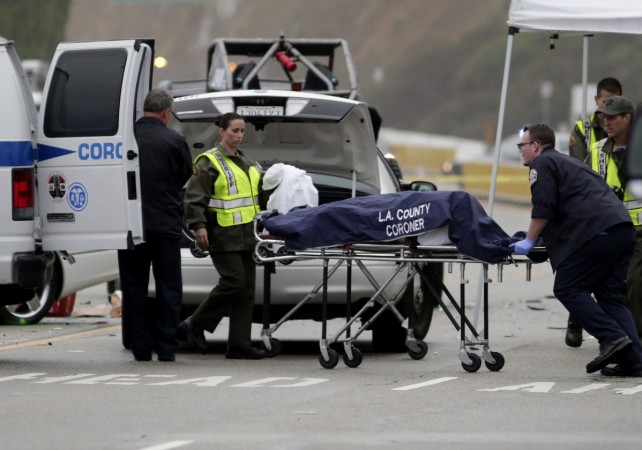 Olympics gold medallist and reality TV star Bruce Jenner was involved in a fatal car accident on the Pacific Coast Highway in Malibu on Saturday afternoon. In the horrific crash involving four cars, one person died at the scene, while eight others sustained minor injuries.
It is understood that Jenner, who is transitioning to become a woman, rear-ended a white car, which went into the oncoming traffic and was struck by a Hummer, reports TMZ. The woman driving the white car died immediately.
Although Jenner may be sustaining a few injuries, his condition is stable. He was reportedly being chased by around five paparazzi when the crash occurred. The reality TV star passed a sobriety test and proved that he was not inebriated while driving.
Jenner, 65, has been attracting widespread attention after his decision to come out as a transgender was publicised.
He was first known for winning a gold medal in the 1976 Montreal Olympics decathlon and later, for marrying Kris Kardashian. They appeared together, along with the Kardashian children - Kourtney, Kim, Khloe, Rob – their partners and children, and the younger Jenner children – Kyle and Kendall in the hugely popular reality show "Keeping Up with the Kardashians".