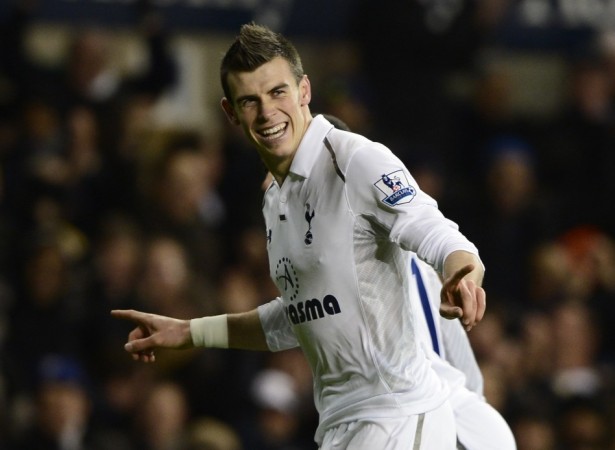 Real Madrid have not given up hope of bringing Gareth Bale to Bernabeu despite Tottenham rejecting their £81m bid. The Spanish giants are reportedly to offer more to sign the 24-year-old winger from Wales.
Real Madrid will offer £51m cash plus Angel Di Maria and Fabio Coentrao, to take the deal to £95m, according to report by The Sun.
The Spanish giant's president Florentino Perez is travelling with the team for friendlies in Washington, Miami, Los Angeles and Phoenix but talks with the Spurs are expected to continue. Bale and his club chairman Daniel Levy are also expected to hold talks this week.
"Bale is the chosen man.Efforts to sign him will continue. We are hopeful a deal can be done soon," a source from Real Madrid told The Sun.
Spanish media had earlier reported that Real Madrid have agreed in principle for a six-year £51 million deal with Bale besides a £80 million transfer fee. However, neither the Spanish giants nor Tottenham has confirmed the report.
Spurs manager Andre Villas-Boas had insisted that Bale is the asset of the club and told The Sun that "He is a Tottenham player, one of the most fantastic players in the world and we are counting on him for the future."
Spanish newspaper, Marca had reported that Bale has expressed his desire to join Real Madrid to Tottenham's chairman Daniel Levy though he is yet to place a transfer request. He has also been linked to Barcelona, Manchester United and Manchester City.
Bale's agent Jonathan Barnett had a meeting with Real Madrid president Florentino Perez and Jose Angel Sanchez in June and they agreed the terms of his contract, a six-year deal worth between €6 million and €7 million per year, as well as his shirt number, 11, reported Marca.