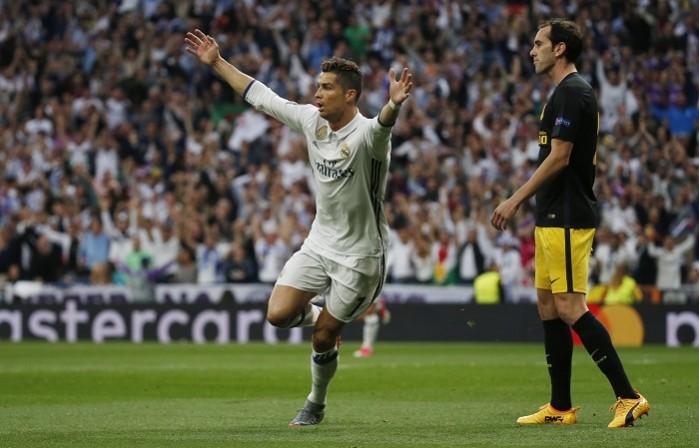 Five goals he scored in the quarterfinals of the UEFA Champions League, against one of the best teams in the world. Then, in the UCL semifinal first leg, against one of the best defences in the world, he struck a hat-trick to put his Real Madrid team pretty much into a third final in four years.
All the people that had written Cristiano Ronaldo off will have that eggy thing on their faces. When it matters most, the great man is always there, and against Atletico Madrid, the Portuguese was at his unstoppable, clinical best, scoring all three goals for Real in a 3-0 first leg victory at the Bernabeu.
The first one came in the tenth minute, when he rose above Stefan Savic, used all those bulging neck muscles of his to guide in a powerful header.
Ronaldo's second, in the 73rd minute, after a ball played towards him by Karim Benzema, was a pure strike – slamming a bouncing ball into the top corner with ridiculous power.
The third, four minutes from the 90, was a simple side-foot, off a pull back from Marco Asensio, which basically turned the second leg at the Vicente Calderon into a dead rubber.
"He's got goals in him and he's unique," Real Madrid manager Zinedine Zidane said of Ronaldo. "It's important for him to rest from time to time and he knows that. I'm pleased because whenever a player comes off, whoever comes on does a great job, it's impressive.
"We know exactly how we have to play. We can hurt any side with our weapons. We started well, the first half-hour was fantastic. We were brilliant. We were clinical with our chances. We interpreted the game very well."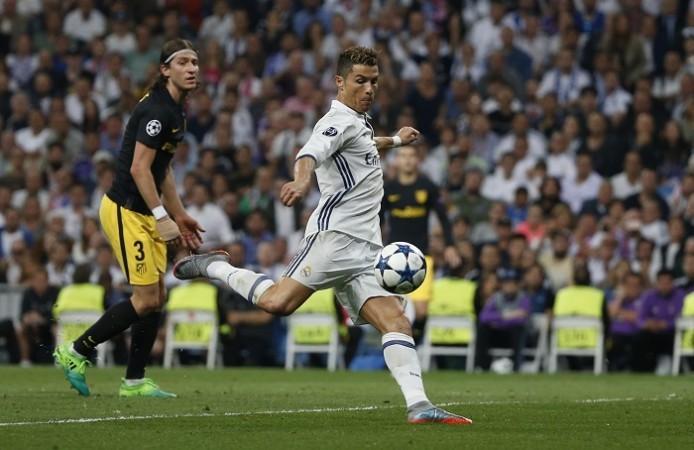 Atletico, who did not have a shot on target in the entire Champions League semifinal first leg, can never be written off, not as long as Diego Simeone is their manager, but to come back from three goals down, without an away goal to fall back on either and against this ruthless, Ronaldo-led Real Madrid team, is a task that might be beyond even Simeone's Atletico.
"They were better and you have to congratulate them," Simeone said. "They took their chances.
"I told the side that we need to get over it, forget about it, football is marvellous. It's very, very hard, but this is football. These things can happen. We are going to try until the very, very end, until the final whistle is blown in the second leg.
"I'm relaxed. We're going to try and do something practically impossible next week. We're Atletico Madrid and maybe, just maybe, we can do it."
Not if Ronaldo is in the mood again.
Champions League semifinals first leg result: Real Madrid 3-0 Atletico Madrid.

Scorers: Real Madrid: Cristiano Ronaldo 10, 73, 86.
Watch the highlights of the UCL semifinal first leg HERE