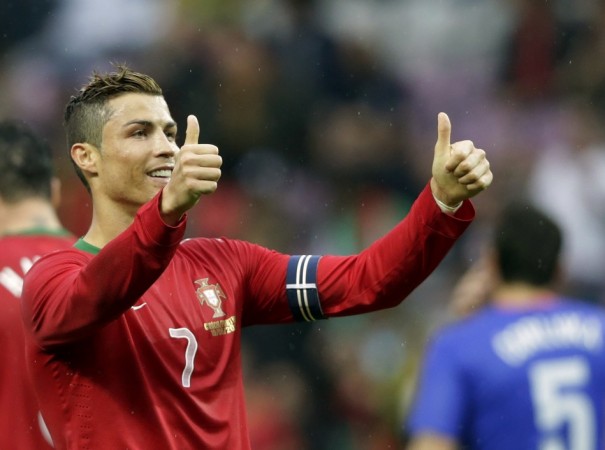 Real Madrid forward Cristiano Ronaldo has sparked off a fresh round of transfer speculation by revealing his deep love for English football and Manchester United. The player also stressed he is happy in Spain, but did not go so far as to say he loves it there.
"I miss English football," Ronaldo is quoted by Sky Sports. "For me, it was one of the best years in my career when I was there in Manchester United."
The Portugal international captain misses playing in Manchester enough to use really twice.
"Everyone knows that it is a club that is still in my heart and I really, really miss," he explained before commenting about Spanish football.
"But now my life is in Spain. I am enjoying playing there too," Ronaldo continued. "Part of my life is there, but in the future we never know. I am really, really happy in the Spanish league."
Without suggesting that he could be on the move this summer, Ronaldo does hint at a return to Manchester United. His love for the club could make him go back to finish his career. With Ronaldo's contract scheduled to expire in 2015, the Portuguese attacker could be making his way back to England in the coming seasons.
Ronaldo will be joined by former-Malaga winger Isco at Real Madrid next season. The highly rated Spanish winger completed his transfer to Los Blancos last week.
"Today is the most important day of my career," Isco told Real Madrid's official website. "Setting foot in the Bernabeu and having so many people waiting for you is a huge honour"
"It's not every day that you sign with the best squad in the world," the 21 year-old Spaniard explained. "Today is the most important day of my career. I'm very happy to be here."
Isco scored 14 goals for Malaga last season, helping in their run to the Champions League quarterfinals. He was also instrumental in Spain's under 21 European Championship victory last month, forcing himself into the team of the tournament.
"It's a little dizzying because three years ago I was in 3rd division and now I'm here in Real Madrid and it's hard to assimilate," he said.