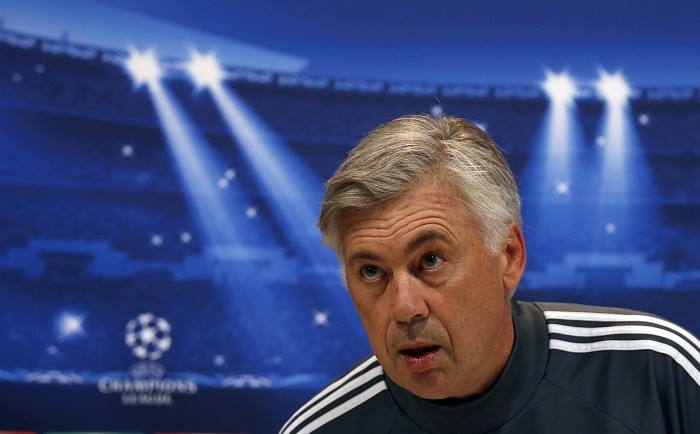 Giuseppe Marotta, the general director of Juventus, stated that Real Madrid are interested in signing Paul Pogba, though Carlo Ancelotti has insisted the La Liga giants are not interested in signing the French midfielder.
Marotta has accused Ancelotti of the 'white lie' after claims were made from both sides.
Without a shadow of doubt, Paul Pogba is one of the most wanted players across Europe with a host of clubs from the English Premier League such as Manchester United, Manchester City, Arsenal and Chelsea interested in signing the player.
Real Madrid is a club which always attempts to sign big players but manager Ancelotti said Pogba is not in the club's plans at the moment.
"I think Pogba is a great player," the Italian told Sky Italia.
"He can play in any team in the world, but not for Real Madrid because he is not a player who interests us."
But, as per the words of the Juventus director, it is not true, as Ancelotti has approached and enquired about the player.
"Ancelotti asked me some questions about Pogba," Marotta said.
"He says he's not interested? Well, that's a white lie. I'm sure he has his reasons to say it's not true."
Pogba has been an instrumental figure for the Italian club side since joining from Manchester United in 2012 on a free transfer.
Though, other clubs will be able to pay more wages than Juventus, Marotta insists they are going to fight to retain the player.
''We will do everything within out limits to hold on to Pogba, but we must not forget Italy is a country in transition," he added.
"The problem we have is that of offers coming in from other clubs offering him a salary that we are not able to match due to our financial situation.
"At the moment, there's no reason to believe that Pogba will definitely leave Juventus for another team, but we have to bear in mind that we cannot compete with the wages that are being paid elsewhere. We have our limits."
As has been reported by various media, the player would only be sold for a huge fee, something in the region of £70 million.