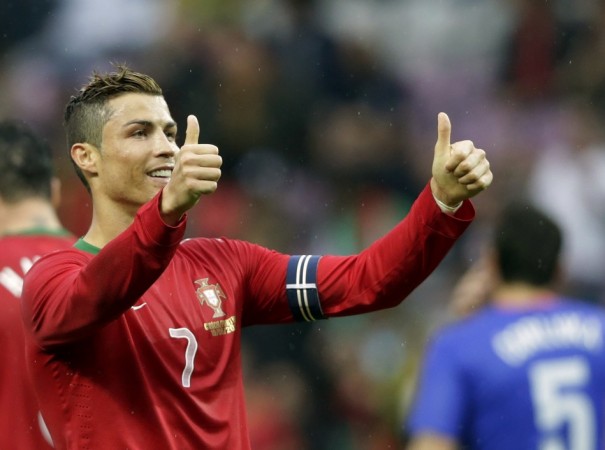 Amid rumours that he would move to his old English club - Manchester United, Portuguese star Cristiano Ronaldo has hinted that he would not leave Real Madrid saying that he loves playing at Santiago Bernabeu.
"I enjoy of course to play there (Real Madrid), I play there for four years so I want to continue there. It is not the best day to speak about my future. I am going to have time to speak about that at the beginning of pre-season," Ronaldo told Fox Sports.
Real Madrid new coach Carlo Ancelotti said he is looking forward to coach the 28-year-old Portuguese star.
The Independent had earlier reported that Manchester United were keen to bring its former star Ronaldo back to the club. They want to sign him after his contract with Real Madrid gets over in 2015, as they are currently not in a position to offer him as big as Monaco and Paris Saint Germain.
Ronaldo moved from Manchester United to Real Madrid in 2009 for a world-record €94 million deal.
Real Madrid president Florentino Perez had earlier played down reports of Ronaldo's move to Manchester United, saying they were planning to build the future of the club around him.
"I have no doubt that Cristiano is going to retire at Real Madrid. I am convinced that he will renew. Keeping him is our most important activity, around whom we can build the Madrid of the future," Perez told The Sun.
Real Madrid are in advanced talks with Ronaldo's representatives over a deal totaling around €155 million for over five years, with the Portuguese forward set to earn €15 million annually after tax, which would make him the world's highest-earning footballer, reported Goal website.