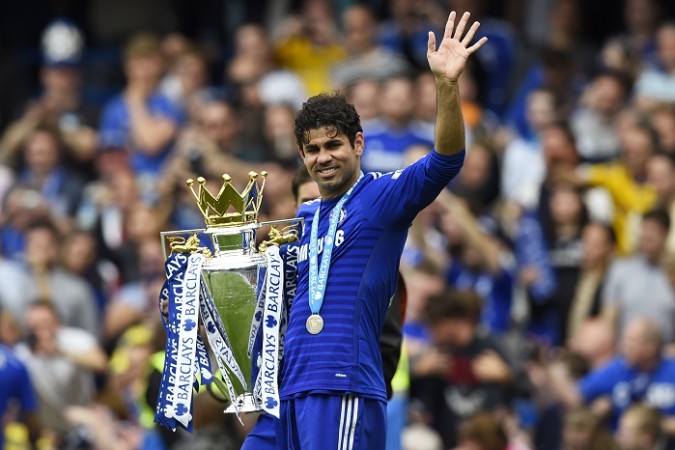 Real Madrid have been offered the chance to sign Diego Costa from Chelsea, according to reports in Spain.
Costa had a terrific campaign with Chelsea last season, scoring plenty of goals to help the Blues to the Premier League title.
However, reports after the end of the season suggested Costa was finding it difficult to acclimatise himself in England, with the wet and cold weather apparently not to his liking.
Real Madrid were thrown in as the club most interested in bringing the former Atletico Madrid striker back to Spain, with Coast and Jose Mourinho forced into denying those rumours.
Those denials seemed to have ended all speculation, before it even really began, but, the Real Madrid-Diego Costa transfer story has still got some legs in it apparently, with Spanish journalist Francois Gallardo, on El Chiringuito, claiming Costa has "been offered" to Real Madrid, according to the Daily Star.
Gallardo would not reveal if it was his agent – Jorge Mendes – or Chelsea themselves who have offered the Brazil-born Spain international, but he stuck to his guns over the claim.
It is unlikely that Costa has been offered to any club, since Mendes is also Mourinho's agent, which means the Chelsea manager will be very much tuned in to what is going on.
Costa was one of the main reasons for Chelsea's brilliant campaign last season, where they also won the League Cup along with the Premier League, and therefore, it is even more unlikely, that the Blues will be willing to let go of the striker.
The only chance is if Costa really feels he needs to move back to Spain, leaving Chelsea with little choice.
Real Madrid are always on the lookout for mega signings, and while Costa will not exactly be termed a Galactico, he will certainly add a bit more bite, in more ways than one, and plenty more quality to Rafa Benitez's side.