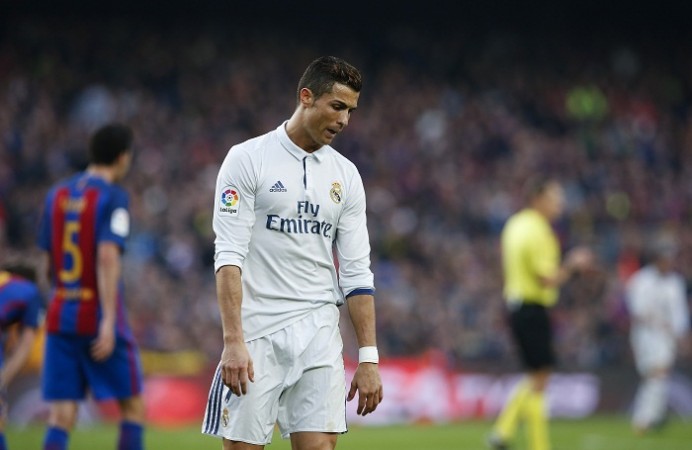 Despite winning the Champions League, The Euro's and signing a new contract with Real Madrid earlier this year, Cristiano Ronaldo seems to have landed himself in a lot of trouble with the tax authorities in Spain. Ronaldo, who usually grabs the headlines for his performance on the pitch, has grabbed the headlines for the wrong reasons this time with Football Leaks publishing reports that the Portuguese captain has avoided declaring around €150 million of his earnings during his time in Spain.
The documents leaked online claim that Ronaldo channeled money overseas to the British Virgin Islands to avoid paying tax. Despite these accusations, Ronaldo's management company Gestifute claims that they have submitted the required documents to authorities to prove his innocence.
"This document confirms that Spain's Tax Agency is knowledgeable of all of Cristiano Ronaldo's assets and income. From now on, the player will not make any further statement on this subject. As reported in recent days, the player has been aware of his tax obligations right away from the beginning of his professional career in all of the countries in which he has resided, and has not and has never had any issue with the tax authorities of any of those countries", said a statement released by his management company, Gestifute.
Cristiano Ronaldo who still remains favorite to win the Ballon d'Or later this year could face up to six years in prison if found guilty. A statement released by Jose Maria Mollinedo who is the secretary general of Gestha, an organization which represents employees of Spain's Tax Agency and its Finance Ministry stated: "We would be advising aggravated tax fraud, this means a minimum prison sentence of two years for each defrauded year. If the investigation is looking at the last three years, that would mean at least six years of imprisonment".
Along with Ronaldo, current Manchester United boss Jose Mourinho, Fabio Coentrao and Monaco striker Radamel Falcao who are all represented by super agent Jorge Mendes have also been involved in the scam revealed by Football Leaks.