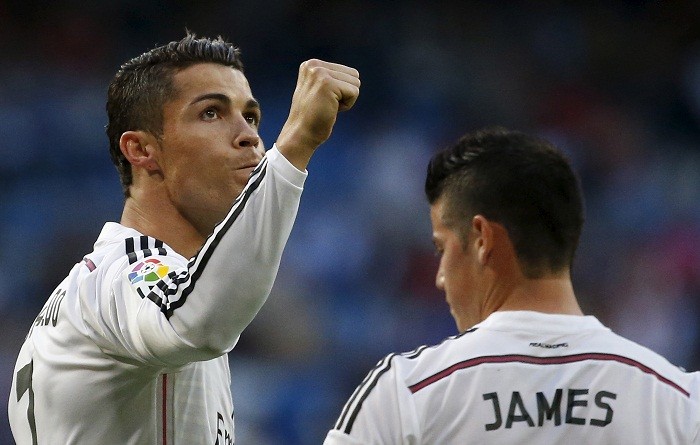 Real Madrid will play in the International Champions Cup for another preseason, with a couple of matches each in Australia and China.
The Spanish giants are coming off the back of an unsuccessful season – by their high standards of course – having failed to win any of the three major trophies up for grabs.
That led to their manager Carlo Ancelotti being sacked, and with a new coach at the helm in the shape of Rafa Benitez, the players will be keen to make an impression and prove to the Spaniard they warrant a place in the squad for next season.
Reports over Benitez's plans for the new season have come in left, right and centre, with most of them suggesting Cristiano Ronaldo will be given the No.9 role, with Gareth Bale moving over to the left.
"He's a fundamental player for us," Benitez said of Ronaldo to the club's official website. "It's great that he's here with all the group. By meeting him and starting to exchange our thoughts with each other, we will be able to progress in terms of the dynamic of the group and get to know him better, so as to get the best out of him and so that the team can make the most of everything he has to offer."
The formations and tactics and patterns of play under Benitez will start to become more clear over the four preseason matches, starting with the first one on Saturday against Roma at the Melbourne Cricket Ground. Real Madrid also play Manchester City, Inter Milan and AC Milan.
"Preseasons are there to work, to get to know each other, and the conditions we have are good. The fact that it isn't as hot as in other places means that you can really work hard and it's a great help to us that the pitch is in the right condition to circulate the ball and for the kind of intensity with which we want to do things.
"We want to get to know the players and for the players to get to know us, and to try to bring Real Madrid an idea of play that's in line with who Real Madrid are. This time together really helps in that regard."
Real Madrid preseason schedule: International Champions Cup: 18 July: Real Madrid vs Roma (2.30 pm IST, 10 am BST, 5 am ET) at MCG, Melbourne, Australia.
24 July: Real Madrid vs Manchester City (8 pm AEST, 3.30 pm IST, 11 am BST, 6 am ET) at MCG, Melbourne, Australia.
27 July: Real Madrid vs Inter Milan (8 pm CST, 5.30 pm IST, 1 pm BST, 8 am ET) in Guangzhou, China.
30 July: Real Madrid vs AC Milan (8 pm CST, 5.30 pm IST, 1 pm BST, 8 am ET) in Shanghai, China.