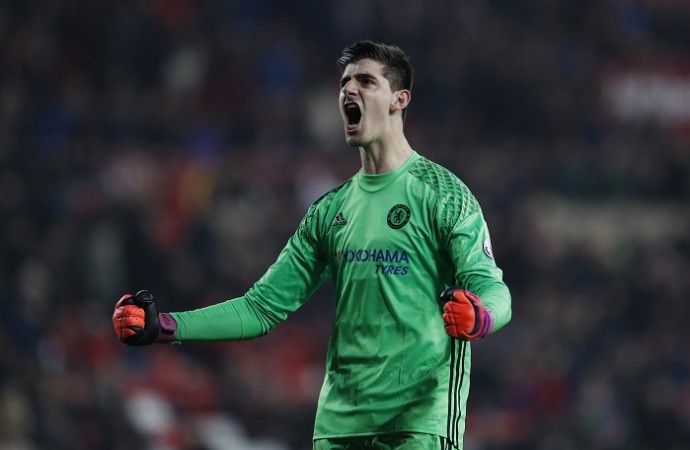 According to good folks at The Daily Mail, Spanish giants Real Madrid have almost agreed to all the terms and are very close to acquiring the services of Thibaut Courtois, the Belgian and Chelsea goalkeeper.
Also, according to reports, the club is very close to getting Tottenham Spurs' Hugo Lloris. However, they will go after Lloris only when the Courtois deal does not see the light of the day.
It has to be mentioned here that the Belgium International has already said that his heart lies with Madrid as even his family resides in the city.
'Whenever I have the opportunity, I try to return to Spain'
In a statement Courtois said:
"My personal situation is related to the city of Madrid."

"My two children live there with their mum. I have my daughter every day on FaceTime. She often tells me that she misses me. My son is still too small to communicate like that.

"Whenever I have the opportunity, I try to return to Spain. As a situation, it is not always easy. Yes, my heart is in Madrid. It is logical and understandable.

Additionally, he has also said that if his compatriot Eden Hazard does move away from London, he too will do the same.
"I don't think they will keep someone with my qualities on the bench, even if I don't sign [a new contract]. But maybe [staying] is possible, because I like it in London."

"Wherever I go, Hazard must come along. We will not let each other go. We'll see."
Although there are no official statements made about the deal, there are various reports which suggest that both parties have reached an agreement and that a closure should be announced soon.
Real Madrid has been looking for a solid goalkeeper ever since their pursuit for David de Gea reached a dead end back in 2014. They are now looking at the Belgian as a long-term replacement for the ageing Keylor Navas.
Manchester United fans were worried owing to the interest of Madrid in de Gea, but can now breathe easy as this deal is almost inked. Thibaut Courtois won the Golden Glove in the recently concluded FIFA World Cup and is one of the top number 1s going around in the circuit.