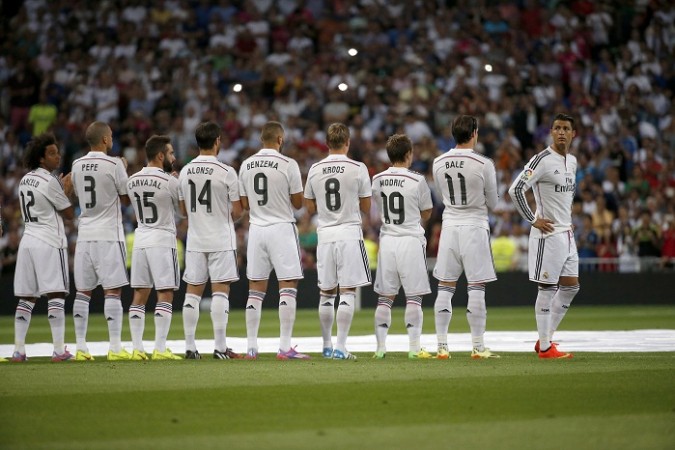 Real Madrid have said that reports of an imminent one-year transfer ban are "completely false."
Recently, many reports had suggested that both the Madrid sides had committed similar offences that saw Barcelona being banned from making any new signings until January 2016.
Last season, Barcelona were found guilty of violating several Federation Internationale de Football Association (Fifa) regulations in signing players below 18 years, and after a lengthy investigation by the world football governing body, imposed a one-season transfer ban on them.
The Catalans took their case to the Court of Arbitration for Sport, but they turned down Barcelona's plea and upheld the ban.
Now, reports claim that Real along with Atletico Madrid are also facing the same punishment from Fifa for allegedly signing several non-EU youngsters, but Real Madrid insist that these reports are "completely false" and that they have always adhered to Fifa's regulations while signing such players.
"The information is completely false, as demonstrated by the fact that the Spanish Football Federation has spoken to different media outlets to refute the claims that Real Madrid is implicated in any kind of irregular activity when it comes to signing minors," read a statement on the club's official website.
"Real Madrid reiterates that the club has always scrupulously adhered to the FIFA regulations, as was explained in detail in the official announcement dated 26 January 2015," it added.
The La Liga giants claim that the false reports were made just to tarnish the club's image.
"Real Madrid is once again saddened by these reports, some of which are intended to cause harm, the only aim of which are to implicate the club in supposed infractions that have not been committed."
The Los Blancos also went on to add that they totally support Fifa's regulations on the transfer of under-18 players and club has always abided by these rules.
"Real Madrid reiterates once again its absolute commitment to the defence, protection and the correct and healthy development of minors, which take precedence over sporting interests and, as a consequence, confirms its total support of these FIFA regulations and the club's adherence to them."
Meanwhile, according to the BBC, a spokesperson from Atletico Madrid also claimed the reports were false, insisting that the club have carried out all the transfers "with the approval of the Spanish Football Federation".