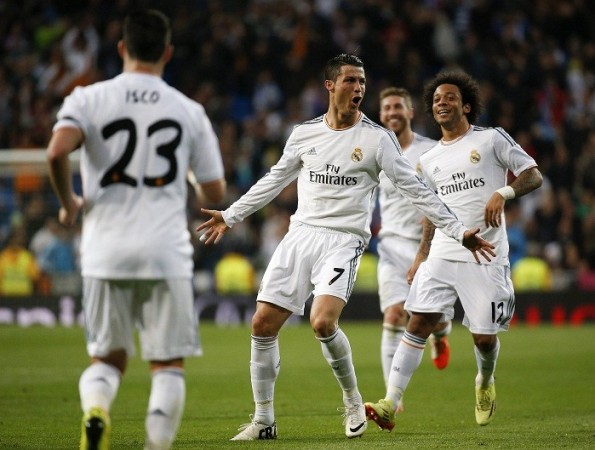 Forbes released the list of top-10 'Most Valuable Football Clubs', which features La Liga giants Real Madrid and Barcelona at the top. The list includes five Premier League, two Italian and one German club.
UEFA Champions League finalists Real Madrid, who generated $675 million revenue in the 2012-13 season, was named as the most valuable football club by Forbes with a net worth of $3.44 billion.
Real's bounty will exceed firther next year, more than the $62 million they received form last season's Champions League, when they were knocked out in the semifinals. They have also been benefited from a $39 million sponsorship deal with Emirates and $52 million kit deal with Adidas.
Barcelona made $627 million in revenue last season and are second on the list with a net worth of $3.2 billion. The Catalans are second in the La Liga and have performed consistently in the European stage, which enabled them to sign a $44 million kit deal with Nike and $45 million shirt deal with Qatar.
English club Manchester United is third on the list, although their value has decreased by 11 percent after a substandard Premier League season. The Red Devils' net worth is $2.8 billion and they will not lose much after missing out on the Champions League thanks to a $559 million shirt deal starting this summer with Chevrolet.
Bundesliga powerhouse and Champions League semi-finalists, Bayern Munich have landed a $42 million a year sponsorship deal with Deutsche Telekom and are placed fourth with a net value of $1.85 billion. Arsenal and Chelsea are fifth and sixth respectively at $1,331 and $868 million.
Manchester City were one of the biggest climbers, with the Premier League heavyweights valued at 863 million. Italian club Inter Milan is eighth with $856 million, followed by Serie A winners Juventus ($850 million) and Liverpool ($691 million).
Rank

Team

Current Value

($ Million)

Revenue

($ Million)

Operating Income

($ Million)

1

Real Madrid

3,440

675

172

2

Barcelona

3,200

627

154

3

Manchester United

2,810

551

165

4

Bayern Munich

1,850

561

122

5

Arsenal

1,331

370

38

6

Chelsea

868

394

61

7

Manchester City

863

411

-18

8

AC Milan

856

343

47

9

Juventus

850

354

66

10

Liverpool

691

313

61