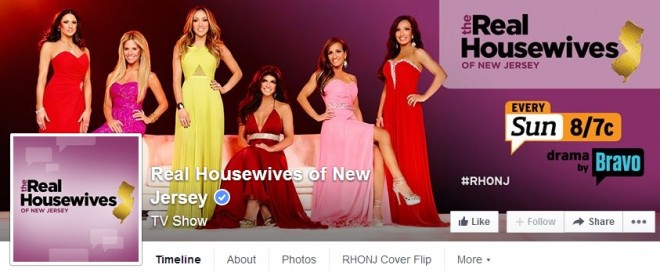 Teresa Giudice could be fired from "The Real Housewives of New Jersey". Bravo TV is apparently looking at the way out for Giudice who has been allegedly convicted for a fraud, according to a report by Christian Post.
Giudice and her husband Joe Giudice have been condemned for a criminal deed and it is speculated that this could cost her run on "The Real Housewives of New Jersey."
Rumours also suggested that Teresa is planning to divorce Joe but the "RHONJ" star silenced rumours of marriage troubles by posting a picture of herself with her husband on Instagram with caption: "Summer Lovin."
She captioned the picture as "Summer lovin."
Moreover, contrary to the rumour of Giudice being fired from "RHONJ," the new mid season trailer of the show features her dealing with the legal problems.
"Listen, I've got enough things going on in my life," Teresa says in the trailer, adding, "We're going through rough times. And we're going to make it through."
It has also been reported that Guidice wants cameras to stay out of the courtroom.
"Teresa doesn't want cameras from Bravo to be at her sentencing, and has told producers of the show her thoughts. Bravo doesn't care what Teresa wants or thinks, and they are done protecting her. Because ratings of the show have been dismal as of late, the network hopes that footage of Giudice will boost their numbers due to the drama that's sure to happen at the sentencing," a source told Radar Online.
Meanwhile, Jacqueline Laurita has been brought back to the show. For those who haven't been following the previous seasons of the show, Laurita and Giudice were always at loggerheads and the producers may want a same drama in the midseason.
"There comes a point where you just get tired of the unnecessary fighting and all the negative energy it brings. It sucks the life out of you. I have a bigger fight to fight trying to recover my son. The other petty nonsense just seemed so unimportant to me. It takes two people to make things better so if you can get on the same page at the same time, you will succeed at coming to an understanding to make things better and finding peace," Laurita had previously told Allthingsrh.
"The Real Housewives of New Jersey" mid-season would air on 21 September.