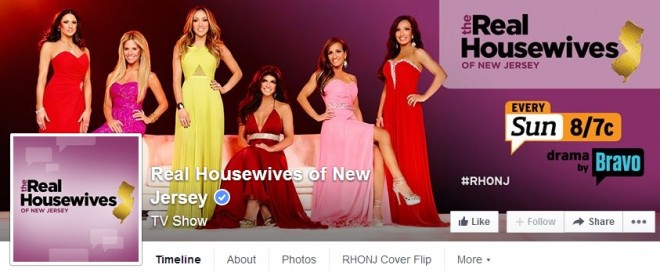 Teresa Giudice's lucrative career on the "Real Housewives of New Jersey" might be nearing its end, as the star is facing a recommended sentence of up to 27 months in prison for tax fraud.
Besides the prison sentence, Giudice's diva-like behavior is also irking producers of the show, who believe she is not worth the $700,000 salary Bravo pays her for each season.
"Bravo bosses are starting to think that Teresa just isn't worth keeping around if her diva behavior continues," an insider told Radar Online. "The network is very sensitive to the fact that she is facing a looming prison sentence, and has tried to work with her during this difficult time.
"But Teresa has cut back substantially on media appearances to promote the show, and has been acting like a diva, as the New York Post story last week revealed. From being unhappy with the choice of alcohol, and the dress she wore, Teresa complained the entire time."
A sign of growing tension between Bravo bosses and Giudice was displayed when the housewife's appearance on Andy Cohen's "Watch What Happens Live" on Sunday night was cancelled by the network.
The source said no official reason was given for cancelling her appearance on the show. But Giudice's lack of respect for the show's bosses might be a contributing factor.
"Teresa should start treating the producers and network executives with dignity and respect. They don't have the time nor patience to deal with her temper tantrums. Teresa should recognize her only source of income is from the show," the source noted.
A Celeb Dirty Laundry source, too, voices similar sentiments, and said it is only a matter of time before the reality show star gets the boot. Reportedly, Bravo executives held an emergency meeting last week to decide Giudice's future on the show, and speculations are rife that the current season might be Giudice's last.
Interestingly, Giudice appears to be secure about her spot on the reality show, telling New York Post that "When they don't want me anymore, then I'll find another show."
Although her worst nightmare is being played out in public, Giudice said she has never considered not returning to the show.
"It's my job," she told the New York Post. "This is my career now, and why wouldn't I return?"