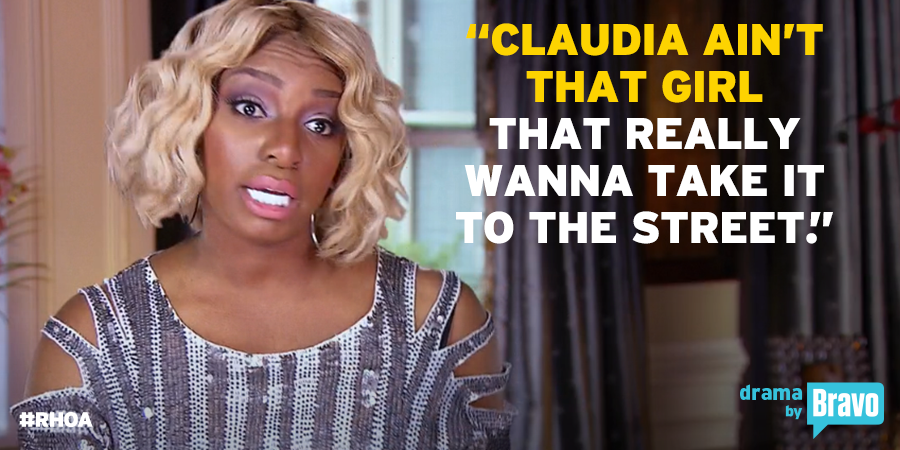 "The Real Housewives of Atlanta" will be back on Bravo with season 7 episode 21 titled 'Chasing Nay-Nay' this Sunday, 12 April, at 8 pm.
The official synopsis of the upcoming sequel hints at a feud between NeNe Leakes and Claudia Jordan as it states that things will change when the former makes a cameo from New York and exchanges words with the latter.
"I'm really doing all I can to hold back, because I know that Claudia ain't really that girl that wanna take it to the street," Leakes says in the sneak peek.
On the other hand, Kandi Burruss and her husband Todd will decide to go on a romantic date but things may not go as smoothly as planned.
While Todd said, "It's gonna be another block of time where I'm not gonna be around", Buruss confessed, "Look I don't know if we're gonna make it to an anniversary."
The cast member also admitted to the camera, "Todd is trying to add more spice back into our relationship. We just trying to get it back on track," according to Fashion and Style.
Meanwhile, Cynthia Bailey will try to help Kenya Moore to perfect her accent for the role of a Jamaican salon owner in her pilot "Life Twirls On".
"The Real Housewives of Atlanta" season 7 fans may also get to watch the feud between Leakes and Moore in the upcoming episode titled "Chasing Nay-Nay".