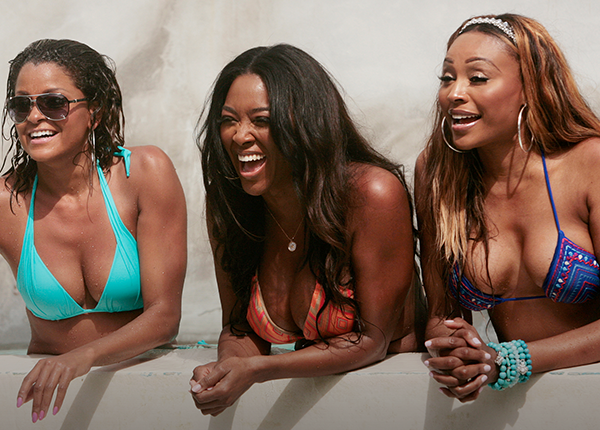 This time, "The Real Housewives of Atlanta" Season 7 will take its viewers to Puerto Rico for Demetria McKinney's performance. The episode is scheduled to be telecast on Bravo TV this Sunday, 18 January, at 8 p.m.
During the trip, Cynthia Bailey will make some efforts to unite the cast, but it will trigger a new clash between NeNe Leakes and Claudia Jordan, said Fashion and Style magazine.
The sequence, which begins with Bailey appreciating successful black women for their sincerity and hard work, takes a turn when Jordan starts blaming Leakes for playing games with her.
"I wanna piggyback off this evening 'cause I feel like from day one there was some drama with us and you definitely snatched back some of my accolades with my job," she says in the sneak peek video of episode 11.
Although Leakes will try to settle down the issue, the conversation between the two gradually heats up and both the ladies start confronting each other. Finally, the former apologises to Jordan and says, "If I took, said anything to you as far as taking any accolades from you I apologise to you for that."
"The Real Housewives of Atlanta" Season 7 fans will also get to watch some sex talk between Kandi Burruss, Kenya Moore and Porsha Williams in episode 11.
To know what Williams likes to call herself in bed, watch the next episode of the Bravo series this Sunday.